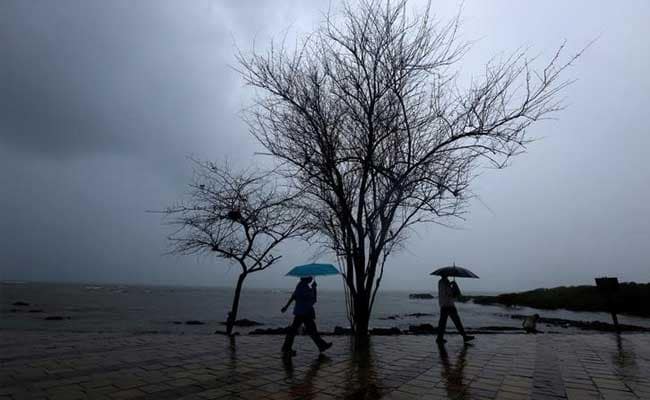 Mumbai
: India's crucial monsoon rains are expected to be average in 2017, a senior official at the weather office said on Tuesday, easing concerns over farm and economic growth in the world's leading producer of an array of farm goods. Monsoon rains in 2017 would be 96 per cent of a long-term average, K J Ramesh, director general of the state-run India Meteorological Department, told a news conference.
COMMENTARY

Aditi Nayar, economist, ICRA, New Delhi
"A weak La Nina in the early part of the monsoon may support sowing. However, adequate rainfall in the second half of the season would remain important for yields.
"Although reservoir storage exceeds the level in 2016, it may not be healthy enough to shield the crop sector from a significant shortfall in monsoon rainfall, in our view.
"Notwithstanding the modest contribution of agriculture to the overall GDP, the monsoon outlook would have some impact on consumption sentiment, both for consumer non-durables and big ticket items such as agri inputs, motorcycles, tractors etc.
"The impact of monsoon dynamics, as well as other inflation risks such as the goods and services tax, won't be clear for at least a few more months, which suggests a high likelihood of a prolonged pause for the policy rate. The RBI is likely to focus on liquidity management measures in the next few policies."
Rupa Rege Nitsure, group chief economist, L&T Finance Holdings, Mumbai
"The monsoon forecast is reassuring given all southern states in India are seeing a water crisis.
"It will also be important to see the timing of El Nino vis-a-vis monsoon. Good, well-distributed monsoon will keep food inflation risk on the lower side and give RBI the elbow room to ignite growth by keeping liquidity accommodative."
Soumya Kanti Ghosh, chief economist, State Bank of India, Mumbai
"In the last 17 years, the gap between prediction and actual monsoon has been maximum 5 percent negative, which means we will still have over 90 percent monsoon if it is 5 percent less than forecast. This proves that too much is being made out to be on inflation worries.
"We continue to expect benign inflation. The monsoon forecast augurs well for India's macro and will give the government leg room to support growth."
Radhika Rao, group economist, DBS, Singapore
"IMD's estimate of normal rainfall this year will add to the cyclical recovery, while easing inflationary concerns.
"Spatial and temporal spread will also be key to minimize any negative impact. With risks of an El Nino formation seen beyond August, its impact on India's monsoon will be lower as July-August are the crucial months for farm output.
"Encouragingly, in recent years the agricultural sector has also become more resilient to the weather due to changes in its composition.
"These estimates ease one of the pre-conditions set by the RBI for its policy stance, though we don't expect this to be a sufficient trigger to bring rate cuts back to the table."
Abhishek Upadhyay, economist, ICICI Securities Primary Dealership, Mumbai
"Forecasts of normal rains should provide tentative relief on outlook for growth and inflation.
"It is important to note that there is still high degree of uncertainty around these projections, and that spatial distribution of rains will be crucial.
"More clarity on these would be achieved only in June. We continue to expect MPC (monetary policy committee) to remain on a long pause, with growth expected to recover, and with inflation bottoming out."
B B Thombre, president, Western India Sugar Mills Association, Mumbai
"Sugar production will recover in 2017/18 due to good rainfall. We may not need to import sugar. Sugar cane area has risen as last year rainfall was abundant. This year's rainfall will help in boosting yields."
Surendra Mehta, secretary, India Bullion And Jewellers Association, Mumbai
"Nearly two-third of gold demand comes from rural areas. Good monsoon rainfall will increase farmers' income and consequently demand from the countryside."
© Thomson Reuters 2017