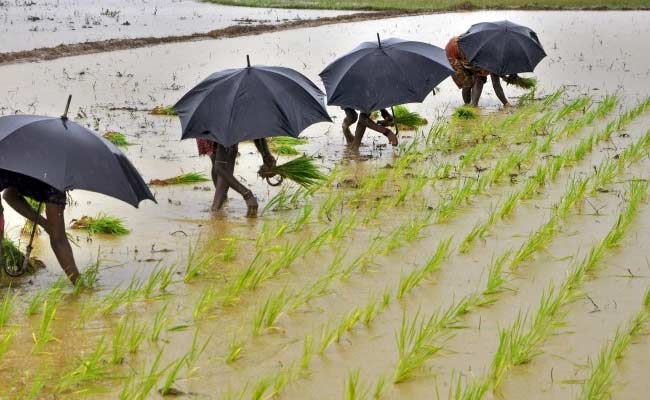 NEW DELHI - India is likely to emerge unscathed from the El Nino weather pattern as it is expected to set in only during the latter part of the four-month monsoon season, a top weather official said, indicating a timely arrival of crop-nourishing rains.

Monsoon rains, the lifeblood for India's farm-dependent $2 trillion economy, arrive on the southern tip of Kerala state by around June 1 and retreat from the western state of Rajasthan by September.

"We are not worried about El Nino at the moment because this weather pattern is likely to emerge only after July," K. J. Ramesh, director general of the India Meteorological Department, told Reuters in an interview.

The emergence of El Nino after July does not either indicate a weak start or deficient rains, as this weather pattern is only one of the many variables influencing the south-west monsoon, Ramesh said.

A U.S. government weather forecaster earlier this month said La Nina conditions had disappeared and projected the possibility of El Nino developing later this year.

Forecasters in Japan and Australia also see a 40-50 chance of the El Nino weather pattern later this year.

El Nino, a warming of ocean surface temperatures in the eastern and central Pacific that typically occurs every few years, faded in 2016 and was linked to crop damage, fires and flash floods.

Despite forecasts of La Nina leading to heavy bursts of rains, India only received average monsoon rainfall last year, not surplus as previously expected, Ramesh said, alluding to the limited impact of both El Nino and La Nina on India's monsoon.


Typically less damaging than El Nino, La Nina is characterized by unusually cold ocean temperatures in the equatorial Pacific Ocean and tends to occur unpredictably every two to seven years. Severe occurrences have been linked to floods and droughts.
India defines average, or normal, rainfall as between 96 percent and 104 percent of a 50-year average of 89 cm for the entire four-month season.
A weak El Nino, forecast to develop across Asia this year, would have only slight impact on crops such as wheat, palm oil, rice and oilseeds, Kyle Tapley, an agricultural meteorologist with U.S.-based MDA Weather Services, said this month.
The monsoon, which delivers 70 percent of India's annual rainfall, is critical for the country's 263 million farmers and their rice, cane, corn, cotton and soybean crops because nearly half of its farmland lacks irrigation.
Before receiving average rains in 2016, India suffered back-to-back drought years for only the fourth time in over a century, hurting incomes and driving some farmers to suicide.
© Thomson Reuters 2017
(This story has not been edited by NDTV staff and is auto-generated from a syndicated feed.)