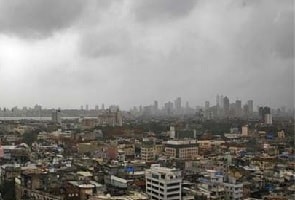 New Delhi
: With the country receiving "below normal" rainfall, a private weather forecasting agency has termed monsoon 2014 as a "mild meteorological drought" whereas the India Meteorological Department (IMD) has dismissed the same saying around 70 per cent of the country saw normal rains.
"Monsoon 2014 has ended in a mild meteorological drought. In particular, Himachal Pradesh, Punjab, Haryana, Chandigarh, Delhi, Uttarakhand, east and west Uttar Pradesh, east Madhya Pradesh, Telangana, Rayalaseema, Marathwada, Nagaland, Manipur, Mizoram and Tripura finished the season with deficit (lower than normal by 20 per cent or more) rainfall," Skymet said.
"Only Odisha, south interior Karnataka, and Jammu & Kashmir ended up with a positive departure of rainfall."
However, the weather department (IMD) has refused to call it a "drought" despite the country receiving 12 per cent less rainfall than the normal precipitation. The country received 77.8 cm rainfall as compared to the normal rainfall of 89 cm.
The official period for the Southwest Monsoon season in India is between June 1 and September 30.
Skymet said that only one sub-division, south interior Karnataka, received excess rainfall, of 21 per cent, while about 30 per cent of the country received deficient rainfall.
Skymet vice president G P Sharma said anything more than 10 per cent of deficiency is termed as a drought.
"There are three different types of droughts - hydrological, meteorological and agricultural. This can be termed as a moderate meteorological drought," he said.
"Declaring drought is not our mandate. We only collect the data and the job of declaring a drought lies with the Ministry of Agriculture and the state government," Earth Science Ministry Secretary Shailesh Nayak said.
"The country has received 88 per cent rainfall and it is only few pockets that have received less rainfall," he added.
"Around 70 per cent of the country has received normal rainfall and only 30 per cent received deficient monsoon. Many subdivisions have received less rainfall, but that does not mean the entire country is facing the same problem. So it would not be right to call it a drought year. We monitor rainfall declare rainfall deficiency," IMD Director General Laxman Singh Rathore said.