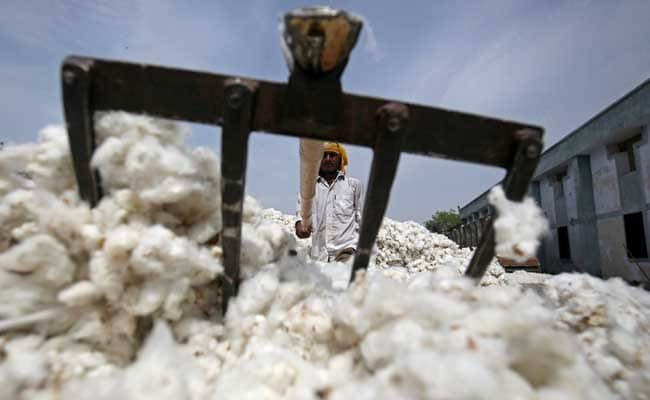 New Delhi:
A court ruled on Wednesday that Monsanto cannot claim patents on its genetically modified (GM) cotton seeds in India, the domestic company that brought the case said. Citing an Indian law that excludes seeds from being patented, Nuziveedu Seeds Ltd (NSL) argued that the US seeds company was not eligible to claim patents and charge royalties from Indian seed companies.
On Wednesday, the Delhi High Court agreed with NSL, ruling that the Patent Act does not allow Monsanto any patent cover for its GM cotton seeds, said Narne Murali Krishna, a company secretary for NSL.
A Monsanto India spokesman said the company was "very disappointed" with the court order.
"Today's order will have wide-ranging, negative implications for biotech-based innovation across many sectors within India, and is inconsistent with other international markets where agricultural innovation has flourished," the spokesman said in a statement.
Monsanto's "false claim has got exposed today," Kalyan Goswami, director general of the National Seed Association of India, said in a statement.
Late last year, NSL said it would not settle a long-standing intellectual property dispute with Monsanto over genetically modified cotton, despite some other domestic companies doing so.
Monsanto has been involved in a long-running battle in India over royalties paid by local seed companies for its GM cotton.
In 2016, the farm ministry cut Monsanto's royalties by more than 70 per cent, triggering a long-running feud that drew in the Indian and US governments.
In March, the government cut royalties paid to Monsanto for its GM cotton for the second time in two years, potentially fuelling another row with the US company that threatened to leave the country in 2016.
More than 90 per cent of India's cotton crop is genetically modified.
© Thomson Reuters 2018
(Except for the headline, this story has not been edited by NDTV staff and is published from a syndicated feed.)