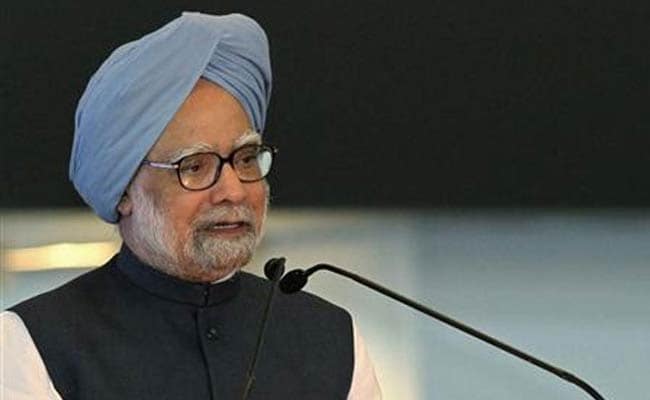 New Delhi:
Former Prime Minister Manmohan Singh today said the government had unveiled a "mixed bag Budget" with no big idea.
Dr Singh also said the government's announcement that farmers' income would be doubled in the next five years is an "impossible idea".
"It is a nit-picking budget. There is no big idea except one that was mentioned yesterday by the Prime Minister himself, that the government plans to double the farmers' income in the next five years. I think it is an impossible dream and there is no inclination, no way of telling the country how it will be achieved because it implies a 14 per cent annual increase in the farm income in each of the five years," Dr Singh told NDTV in his first reaction to the Budget presented by Finance Minister Arun Jaitley.
Dr Singh also said he was "glad" that the finance minister had stood by the fiscal targets outlined by him last year, "but they have to reconcile with the expenditure statements that he has made and it is far from clear whether they are consistent with the path of consolidation outlined by him.
Mr Jaitley's third budget today reflected the government's focus on farmers and India's poorest ahead of a string of state polls.
"We need to think beyond food security to income security. We aim to double the income of farmers by 2022," he said, announcing an allocation of Rs. 35,984 crore for farmers' welfare.
He also said Rs. 87,765 crore has been allocated for rural development.
Dr Singh, a renowned economist, was the country's prime minister for 10 years till the Congress party lost power in the 2014 national election.
As finance minister in the 1990s, he was the architect of India's economic reforms. While his government is credited with major welfare measures like the job guarantee scheme MGNREGA, his second term as prime minister was mired by corruption allegations and a perception that the government failed to check the economic downslide.