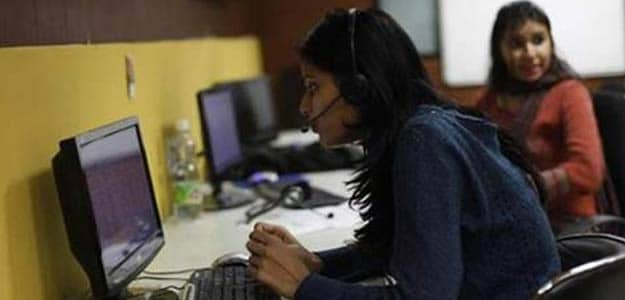 IT outsourcer Mindtree is optimistic of a better performance in the fourth quarter and hopes to beat the industry growth comfortably for the fiscal year.
"We do see growth in Q4 being much stronger than Q3 primarily because of lack of seasonality," said Krishnakumar Natarajan, chief executive officer and managing director at Mindtree. "We are very confident that we will close the year beating the upper-end of the revenue guidance of Nasscom comfortably."
IT industry body Nasscom has forecast 13-15 per cent growth for the sector in FY2014-15.
Mindtree is banking on its latest acquisition Discoverture Solutions, a provider of insurance solutions based in the US, which it bought in an all-cash deal of $15 million.
With the acquisition of Discoverture Solutions, Mindtree aims to be among the top 3 global property and casualty insurance service solution providers. "Discoverture acquisition will really help us to grow our business through really addressing the package application space in a far more comprehensive manner," said Mr Natarajan.
This acquisition brings 15 key clients to Mindtree, with minimal overlap of clients, he added. Mindtree expects higher revenue through cross-selling of services to Discoverture clients.
In the third quarter ended December 31, 2014, Mindtree reported in-line earnings when its net profit grew 2.5 per cent sequentially to Rs 140.8 crore. Its Q3 revenues inched up to Rs 911.7 crore, up 2.9 per cent quarter-on-quarter. Analysts polled by NDTV had estimated its net profit at Rs 136 crore on revenues of Rs 919 crore.
Its dollar revenue in the third quarter, which is mostly tracked by analysts in the IT sector, grew 0.4 per cent sequentially to $147.7 million. On a constant currency basis its dollar revenue grew 2 per cent q-o-q.
Attrition however remains a major challenge for Mindtree. On an annual basis, its annual attrition rate increased to 18.1 per cent in the third quarter from 15.7 per cent. "We are putting together initiatives to see that we bring it (attrition) back and you would start seeing that it will be on a down trend starting from Q4," said Mr Natarajan.
As of 1.26 a.m. shares in MindTree traded 4.31 per cent lower at Rs 1,353.75 a piece, underperforming the broader Nifty, which was up 0.85 per cent.