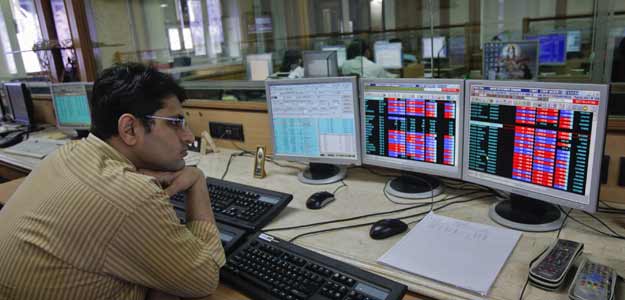 Shares of mid-cap companies, including Housing Development and Infrastructure Ltd and Manappuram Finance, crashed up to 20 per cent today amid concerns about their financial health.
Shares of Manappuram Finance plunged nearly 20 per cent before ending down by 14.26 per cent at Rs 23.75 on the Bombay Stock Exchange.
"Midcap stocks fell heavily as investors became wary of the market prospects at higher levels," said Rakesh Goel, senior vice president of Bonanza Portfolio Limited.
Selling pressure came in after Manappuram said its profit may reduce in the fourth quarter ending March 31, 2013.
"We expect an under recovery of revenue on certain gold loan portfolios due to correction in the gold price. This may result in reduction in profit numbers for the 4th quarter ending March 31, 2013," it said in a filing to the BSE.
Shares of Housing Development and Infrastructure Ltd dropped 19.90 per cent to Rs 48.70. Intra-day, the stock had lost over 21 per cent to hit an all-time low of Rs 47.90.
In a filing to the BSE, HDIL today said: "The company is in receipt of letter from CARE informing that, they (CARE) have revised the rating from CARE BBB+ (Triple B Plus) to CARE 'D' assigned to the non-convertible debentures issue of the citing recent developments."
It further said that the company has not accepted the said rating assigned by CARE and would like to reiterate its strong financial and operational performance and sound fundamentals.
HDIL has submitted to CARE to review the rating, the filing said.
"HDIL felt the heat of downgrading of its certain NCD to default rating by CARE. This created a sense of fear in other real estate stocks also. On the other hand, Mannapuram crashed on concerns of reduction in profit numbers for the fourth quarter ending March 31, 2013," said Milan Bavishi, head of research at Inventure Growth and Securities.
Among other mid-cap stocks, Delta Corp was down 13.80 per cent, Opto Circuits (12.59 per cent), Educomp Solutions (10.03 per cent), Muthoot Finance (9.44 per cent), Core Projects (9.37 per cent), BOC India (10 per cent), India Bulls Power (7.44 per cent), Unitech (7.13 per cent) and GVK Power (6.39 per cent).
The BSE mid-cap index ended the trade 1.90 per cent lower at 6,161.6. The benchmark Sensex was down 0.65 per cent at 18,884.19.