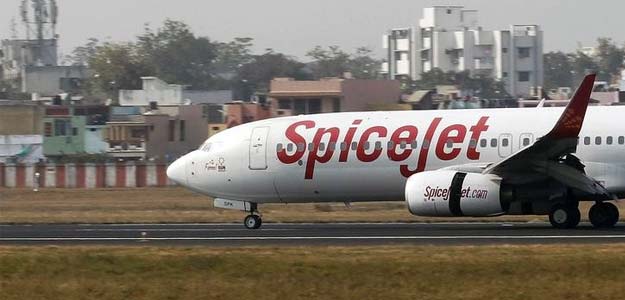 Sources in the Mumbai International Airport Limited (MIAL) have told NDTV that the consortium has sent a letter to cash-strapped SpiceJet's chief operation officer on January 19 asking the airline to clear its outstanding dues. MIAL has asked the airline to pay Rs 2 crore immediately and settle pending dues, mostly consisting of parking and landing fees. It has communicated to SpiceJet to make payments by the first week of February to continue operations. MIAL sources add that an existing concession given to the airline to continue flight operations by paying 50 per cent of their daily charges will end by January 31.

MIAL has refused to comment on the communication between the consortium and the airline.

Sources say the airline owes around Rs. 20 crore to MIAL. This includes a bank guarantee of Rs 15 crore, which it has exhausted, and additional dues to the tune of Rs 5 crore against parking and landing fees. SpiceJet is going through a restructuring phase with the airline having communicated that the ownership pattern is changing.


A SpiceJet spokesperson, however, said that the issue had been resolved.
"The issue has been sorted out between SpiceJet and MIAL."


"We are in the final stages of ownership change and recapitalisation. We appreciate the support and understanding we have received from our partners and look forward to a long, cooperative, and mutually beneficial relations with them as we continue on our transformation path," the spokesperson added.
The struggling airline has recently been sold to its co-founder, Ajay Singh, who helped set up the low-cost carrier in 2005. Till recently the airline was run by media billionaire Kalanithi Maran.
India's second-largest budget airline has been struggling for months. SpiceJet had flown into rough weather last year with mounting debt. On December 17, it suspended flights for a few hours after oil companies refused to supply fuel over non-payment of dues. The budget carrier, which is on a cash-and-carry basis with oil firms, could resume operations only after making payments. The airline is also preparing a revival plan to bounce back from bad times.