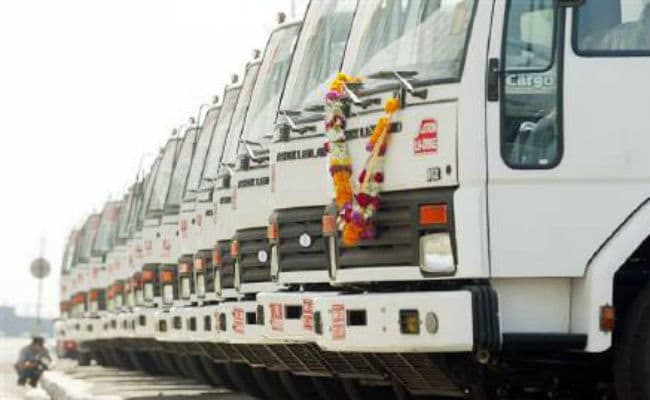 Chennai:
Merger of auto-components maker Hinduja Foundries with Hinduja Group flagship company Ashok Leyland is a pragmatic decision, a top company official said here on Thursday.
The boards of Hinduja Foundries and Ashok Leyland on Wednesday approved the proposal of amalgamating Hinduja Foundries, subject to regulatory and shareholders approval of both the companies.
"I would say it (the move to merge) as a pragmatic (move) than being optimistic", Ashok Leyland Chief Financial Officer Gopal Mahadevan told reporters here.
Elaborating on the financials, he said that 100 shares of Rs 10 each of Hinduja Foundries Ltd will get 40 shares of Rs 1 each fully paid of Ashok Leyland
Giving out reasons of the merger, Mahadevan said, "Hinduja Foundries is very, very critical supplier for Ashok Leyland and almost constitutes one-third of revenue".
"Ashok Leyland has preference capital of Rs 321 crore in Hinduja Foundries. Hinduja Foundries is loss making and both companies (Ashok Leyland) are largely associated. The best way to do that is to merge", he said.
Noting that the governance body in Hinduja Foundries would continue to maintain the independence of HFL, he said, "in addition to the new team (management at Hinduja Foundries Ltd) they will have access to larger pool of talent, capability including supply chain. All of this will start translating into benefit."
"I think the capital expenditure and the debt route taken by Hinduja Foundries had its impact on financial losses", he said, to a query.
Pointing out that the proposed amalgamation would begin by October 1, 2016, he said post merger, the promoters holding in Hinduja Foundries will increase by 1 per cent.
"We want to grow this business. Yes, the employees (of Hinduja Foundries) will be on payroll of Ashok Leyland", he said, adding Hinduja Foundries would become a division of Ashok Leyland.
Asked whether the company had planned to sell Hinduja Foundries, Mahadevan said they looked at all angles before the merger.
Hinduja Foundries has two manufacturing facilities at Ennore and Sriperumbudur operating at 65 per cent capacity.
Shares of Ashok Leyland on Thursday dropped by 3.5 per cent to
Rs 81.55 apiece while Hinduja Foundries shares declined by 19.93 per cent to Rs 44 on BSE.
(This story has not been edited by NDTV staff and is auto-generated from a syndicated feed.)