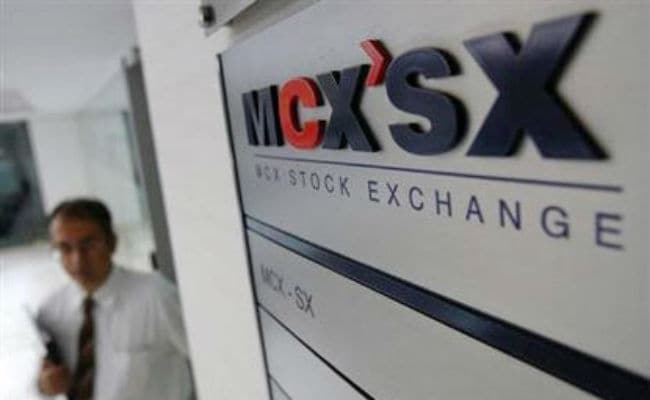 New Delhi
: Commodity exchange MCX on Wednesday reported a 55 per cent increase in net profit at Rs 32.81 crore for the quarter ended June 30.
The company had reported a net profit of Rs 21.22 crore for the corresponding period a year ago.
Income from operations increased to Rs 62.98 crore in the first quarter of 2016-17, as against Rs 56.21 crore in the year-ago period.
Total income increased 23 per cent to Rs 93.79 crore in the quarter under review, as against Rs 76.17
crore a year ago.
During the first quarter, MCX said its market share in the commodity derivative space increased to 88.20 per cent from 80.55 per cent in the corresponding quarter of last fiscal year.
The average daily turnover traded on the exchange increased 16 per cent to Rs 24,591 crore in Q1 of FY17, as against Rs 21,217 crore in the corresponding quarter of FY16.
Total number of commodity futures contracts traded on the exchange for Q1 of FY2017 increased 29 per cent to 62 million, as against 48 million in the corresponding quarter of fiscal year 2015-16.
"The company has made significant investments in human resources and technology, and is aware of the need to remain agile in trying to find newer avenues for revenues as we strive to keep up the momentum of our investments in strategic resources," MCX MD and CEO Mrugank Paranjape said.
"Looking ahead, our priority is to continue leveraging our strengths as well as our leadership position in the industry for the benefit of our stakeholders. We remain confident that MCX will continue to play a pivotal role in India's quest for a vibrant commodity market in India."