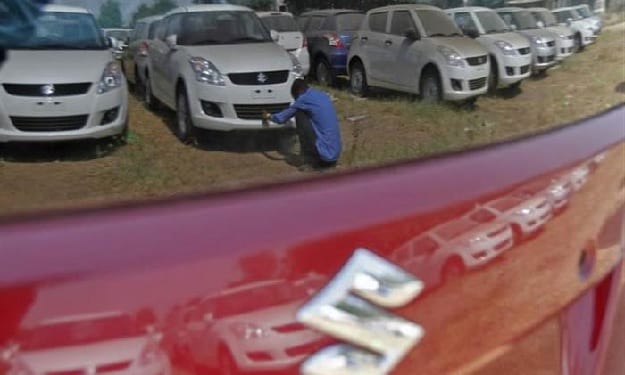 New Delhi: The country's largest carmaker, Maruti Suzuki India, has reached a wage settlement agreement with workers at its Gurgaon and Manesar plants, under which employees will get an average salary hike of around Rs 16,800 per month spread over three years.

Under the 3-year agreement, to be implemented with retrospective effect from April this year, the workers will receive 50 per cent of the increased salary in the first year and the 25 per cent each in the remaining two years.

"For the first time, the unions of both Gurgaon and Manesar plants, including those of Maruti Suzuki Powertrain, reached an amicable agreement with the management late last evening," Maruti Udyog Kamgar Union General Secretary Kuldeep Janghu told PTI.

Under the pact, he said: "On an average, the salary hike per worker is around Rs 16,800 per month, of which Rs 8,430 will be given in the first year and Rs 4,200 each in the second and third years."

Talks between the workers and the management had been on since April this year.

The agreement is valid from April 2015 to March 31, 2018, he said, adding that the management has also agreed to pay Rs 2,000 per month as transport allowance to those workers who use their own vehicles for seven years.


"As the settlement was reached peacefully without any hostility, Managing Director and CEO Kenichi Ayukawa has also promised to pay Rs 3,000 each to the workers as a one-time incentive," Mr Janghu said.
Company sources said the average hike in the salary of workers will be 38 per cent over three years compared with their remuneration in 2014-15.
In September 2012, the company had signed the wage settlement pact with its Gurgaon workers under which workers were given an average salary hike of Rs 18,000 per month spread over three years.
Prior to that in July that year, the company's plant in Manesar was hit by worker violence in which an HR executive was killed.