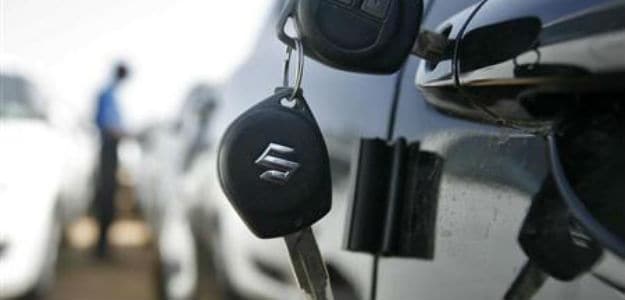 New Delhi
: Maruti Suzuki India Ltd, India's top-selling carmaker, posted on Tuesday a forecast-beating 23 per cent rise in first-quarter net profit, as higher sales offset the adverse impact of an unfavourable foreign exchange rate.
Maruti, which is controlled by Suzuki Motor Corp through the Japanese company's 56.2 per cent stake, said profit for the April-June quarter was Rs 1,486 crore ($220.80 million), up from Rs 1,208 crore in the same period a year ago. Net sales rose about 12 per cent to Rs 14,650 crore.
Analysts had expected the company to post a profit of Rs 1,239 crore, Thomson Reuters data showed.
Maruti's results are increasingly important to parent Suzuki as the Japanese company recovers from an emissions testing scandal at home. Suzuki's stake in Maruti is worth $11.5 billion, or nearly 80 per cent of the Japanese company's $14.5 billion market value.
"The profit in the quarter was helped by a higher turnover, material cost reduction, higher non-operating income and lower depreciation," the company said in an emailed statement.
"Adverse foreign exchange movement reduced profits to some extent," it said.
The yen appreciated 11 per cent against the rupee in the April-June quarter, Reuters data showed, increasing Maruti's outgo for imports and the royalty it pays to its parent.
Net profit came in well ahead of expectations also due to "lumpy other income" due to changes in accounting methods in India starting this fiscal year from April 1, Mumbai-based analyst Phillip Capital's Nitesh Sharma said in a note.
Maruti's quarterly vehicles sales in terms of units rose just 2.1 per cent, mainly due to a 10 per cent fall in sales in June because of a fire at one of its component suppliers, Subros Ltd.
Maruti, which sells about one in every two cars in India, is targeting double-digit sales growth in India in the 2016-17 financial year and has earmarked Rs 4,400 crore for capital expenditure, versus Rs 2,500 crore in the previous year.
India is expected to become the world's third largest passenger car market by 2020 but recent regulatory crackdowns on diesel-powered vehicles have dampened the sentiments of several carmakers such as Toyota Motor Corp and General Motors. GM is reconsidering planned investment in the country.
Shares in Maruti, valued by the market at about $20.5 billion at the previous day's close, on Tuesday ended 1.44 per cent lower at Rs 4,485.25 apiece on the BSE, whose benchmark Sensex index finished down 0.42 per cent.
Maruti's shares are down 3 per cent since January, making it the only major automobile company in India with a negative performance so far in 2016.
© Thomson Reuters 2016