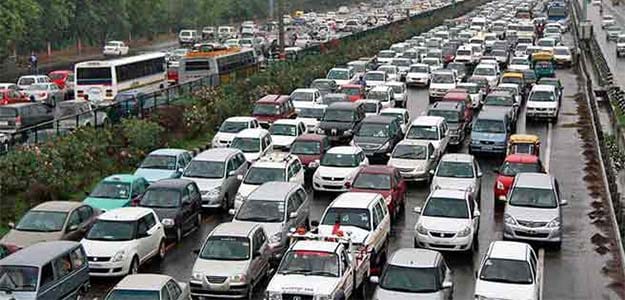 New Delhi:
Buoyed by excise duty reduction, domestic car sales saw an upswing in June with major firms - Maruti Suzuki, Hyundai, Honda, Mahindra & Mahindra, Toyota and Ford - reporting growth.

Other automakers such as General Motors India and Tata Motors reported a decline in their domestic sales during the month.

Maruti Suzuki India (MSI), the country's largest carmaker, said its domestic sales rose 31 per cent during the month to 1,00,964 units from 77,002 units reported in June 2013.

The growth was on the back of higher sales in the mini-segment, including M800, Alto, A-Star and WagonR, which jumped 52.1 per cent to 47,618 units as against 31,314 units in the same month last year. Sales of the compact segment comprising Swift, Estilo, Ritz rose 6.2 per cent to 22,293 units in June this year as against 20,996 units in the same month a year ago. (Read more)

Hyundai Motor India Ltd (HMIL) reported a 9.5 per cent increase in its domestic sales at 33,514 units last month as compared to 30,610 units in May 2013.

The growth in domestic sales has been due to the success of Xcent, Grand and Santa Fe, Hyundai Motor India senior vice president (sales and marketing) Rakesh Srivastava said. (Read more)

Ford India said its domestic sales increased 1.58 per cent to 7,258 units in June as against 7,145 units in the same month last year.

"The government's decision to extend the excise duty concession is a welcome move and will certainly uplift consumer purchasing sentiments as we head into the festive season over the next few months," Ford India executive director (marketing, sales and service) Vinay Piparsania said. (Read more)

In the interim budget in February, the government had provided for a cut in excise duty to propel sagging sales till June 30. Last week, the government decided to extend reduced excise rates on automobiles till December 31.

Honda Cars India also reported a jump of 75 per cent in domestic sales at 16,316 units in June. It had sold 9,297 units in the same month last year. (Read more)

Toyota Kirloskar Motor reported a 9 per cent increase in domestic sales at 12,010 units in June as compared to 11,010 units a year ago. (Read more)


Mahindra & Mahindra domestic sales also rose marginally at 36,457 units last month as against 36,207 a year ago.
"We have achieved a marginal growth in our sales in June 2014 and do hope that the auto industry will continue to stay in a positive zone," M&M chief executive (automotive division) Pravin Shah said.

The recent announcement by the government of an extension in the lowering of excise duty will provide a fillip leading up to the festive season, he added. (Read more)

In February, excise duty on small cars, scooters, motorcycles and commercial vehicles was reduced to 8 per cent from 12 per cent. It was reduced to 24 per cent from 30 per cent in the case of SUVs, 20 per cent for mid-sized car from 24 per cent and 24 per cent for large cars from 27 per cent.

The upswing, however, wasn't visible in the sales of General Motors India, which reported a 21.33 per cent decline in domestic sales at 5,172 units last month as against 6,575 units a year earlier.

"Customer sentiment continues to remain negative even with price reduction on account of the continuation of the excise duty cuts till the end of this year," General Motors India vice president P Balendran said.

Going by the market scenario, the company expects the challenging times to continue as the general economic conditions have not improved, he added. (Read more)

Tata Motors also saw its domestic sales decline 29 per cent in June to 34,743 units from to 48,716 units a year ago.

Tata Motors said its passenger vehicles sales in June were down 33 per cent at 7,911 units as compared to 11,804 units in the same month last year.


In the two-wheeler segment, Yamaha reported a 14.35 per cent increase in domestic two-wheeler sales at 40,666 units in June from 35,561 units in the same month of the previous year.
Honda Motorcycle & Scooter India reported a 28.29 per cent rise in sales at 3,23,224 units in June compared to 2,51,936 units in June 2013.