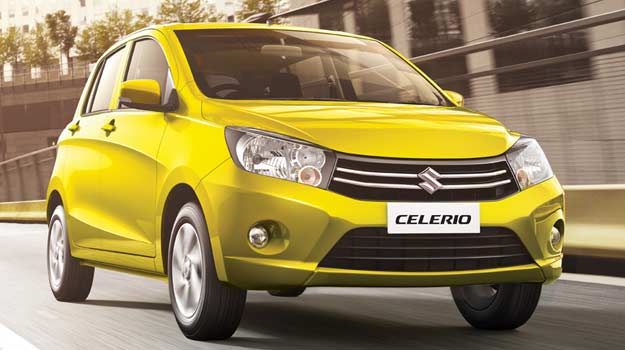 Nearly five dozen new bikes and cars were unveiled or launched at the Auto Expo in Greater Noida last week, but Maruti Suzuki's Celerio earned the tag of "the most significant launch" from global brokerage Nomura.
Kapil Singh and Nishit Jalan of Nomura say the Celerio's Automatic Manual Transmission, a technology introduced for the first time in the mass segment, has drawn considerable interest. The technology has not taken off anywhere so far, but the Celerio's high fuel economy and low cost could make it a success in India, they added.
(See | Auto Expo 2014: Top 10 picks by Siddharth Vinayak Patankar)
The Celerio promises to deliver a class-leading fuel-efficiency of 23.1 kmpl and its AMT variant will start at Rs. 4.29 lakh (ex-showroom, Delhi). It will replace the A-Star and Zen Estilo hatchbacks.
"In our view, success of AMT could disrupt the market in favour of Maruti Suzuki. It also could give the company a head start of one-two years over other players," the analysts said.
Maruti expects the Celerio to drive sales in the compact segment, where numbers are down by 4.7 per cent year-on-year over the last 10 months.
The Celerio might give Maruti that extra edge in the compact segment, but the company will be bracing up for more competition in the high growth super compact segment, which contributes most to its margins.
As of now, the compact sedan segment is dominated by Maruti Dzire and Honda Amaze. The Dzire sells around 15,500 units per month, while the Amaze sells 7,000 units and has a wait-list of one-two months.
At the Auto Expo, Hyundai plugged its portfolio gap with the launch of the Xcent sedan, Tata launched the Zest, while Ford unveiled its Figo concept sedan. But, Nomura analysts say the Xcent's diesel variant (1,100 cc) is underpowered as compared to the Dzire (1200 cc) and Amaze (1500 cc).
"Hyundai's Xcent is ready for launch, though the underpowered diesel variant may hurt its prospects. The car will be available in showrooms from March 2014. We believe that Hyundai will price the car close to Dzire and Amaze - around Rs 5 lakh for the entry-level petrol variant," they said.
Tata Zest has decent styling and plush interiors, the analysts say, but other factors associated with Tata models such as weak performance, poor servicing, etc. need substantial improvement before this model can generate good volumes, they added. The Ford Figo concept sedan launch is still 1-2 years away, they said.
"This will be a sub 4-metre compact sedan based on the Figo platform. It could be powered by 1.2-litre petrol engine, its 1.5-litre 'Sigma' petrol or the 1.0-litre Ecoboost turbo-petrol, and also the 1.5-litre DV5 turbo-diesel engine. This will launched in 2015 and could likely replace the Ford Fiesta Classic," Nomura said.
"Overall, the new launches are unlikely to dislodge segment leaders," Nomura said.
These new models are likely to impact companies such as Toyota and Volkswagen, whose volumes are already under pressure, Nomura added.
Shares in Maruti traded 0.5 per cent lower at Rs 1,680 on the NSE as of 12.05 p.m., underperforming the broader Nifty, which traded up 0.3 per cent.