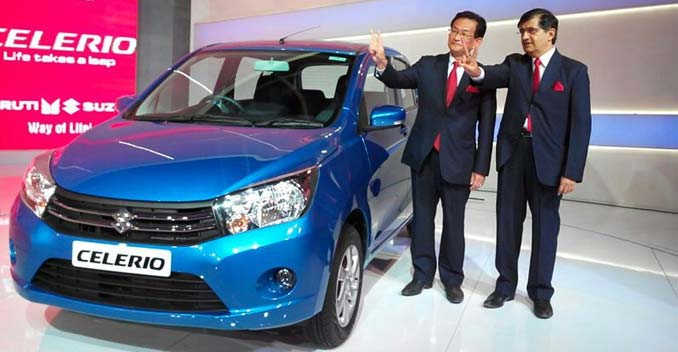 Maruti's newly launched Celerio model is registering 1,000 bookings per day, the company's chairman RC Bhargava told NDTV on Wednesday. The Celerio was launched at the Auto Expo on February 6 and comes with the Automatic Manual Transmission (AMT), a technology introduced for the first time in the mass segment. (Watch the full interview)
Analysts have come out with positive reviews about the Celerio. In a report last week, Nomura analysts Kapil Singh and Nishit Jalan said Celerio's high fuel economy and low cost could make it a success in India.
"In our view, success of AMT could disrupt the market in favour of Maruti Suzuki. It also could give the company a head start of one-two years over other players," the analysts said. (Read full story here)
The Celerio promises to deliver a class-leading fuel-efficiency of 23.1 kmpl and its AMT variant starts at Rs. 4.29 lakh (ex-showroom, Delhi), which is just Rs 40,000 higher than the manual variant. (Read more about the Celerio)
Maruti expects the Celerio to drive sales in the compact segment, where numbers are down by 4.7 per cent year-on-year over the last 10 months.
Maruti's current crop of compact models - Swift, Estilo and Ritz - together sold 24,473 cars in January, 2014. If Celerio clocks 25,000-30,000 units per month, it will provide a significant momentum to Maruti's sales at a time when the auto industry is witnessing a sharp slowdown.
Earlier this week, Finance Minister P Chidambaram cut duty on small cars to 8 per cent from 12 per cent in a bid to boost auto sales.
Mr Bhargava said the reduction in excise duty is a welcome step, but it may not lead to a significant rise in demand, he added.
"Conditions today are different. There is no growth... Consumers find the cost of running a car in many cases beyond their means. Over the last 2-3 years, incomes have not gone up as much as fuel prices have gone up," he said.