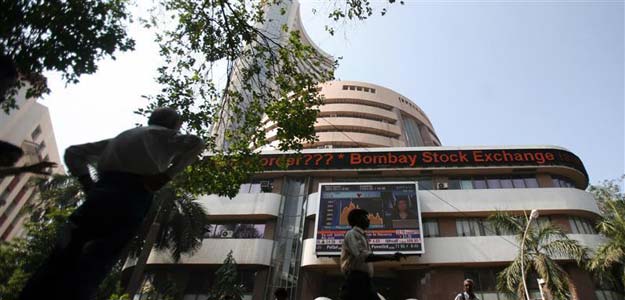 Amid investors fearing the prospect of a global slowdown and the end of US monetary stimulus, worries are growing that India will be hit by tumbling markets worldwide.

India has attracted a net $34 billion in foreign investment so far this year.

Domestically, earnings of blue-chips such as Reliance Industries and Tata Consultancy Services (TCS) will be key for shares.

While the Nifty is seen in a 7,800-8,000 range, consumer price index-based inflation data on Monday will be key for bonds and the rupee.

According to a Reuters poll, September CPI forecast is expected to have risen 7.2 per cent year-on-year as against 7.8 per cent in August.

The wholesale inflation report is also expected during the week.

Trade data is also possible during the week, although no date has been set for the same.

Benchmark 10-year bond yield is seen in the range of 8.40-8.55 per cent range and the rupee is seen in a 60.80-61.30 per dollar range.

Key events to watch


September trade data is likely during the week, however, no fixed date is known.
On Monday, retail inflation data for the month of September is expected around 5:30 p.m. Also, Reliance Industries Ltd (RIL) and IndusInd Bank are slated to report their second quarter earnings.
Wholesale price inflation data will be out the next day around noon. Two-wheeler maker Bajaj Auto will also be posting its earnings on Tuesday.
The markets will remain closed on Wednesday due to Maharashtra state elections.
On Thursday, India's largest software services company Tata Consultancy Services (TCS) and two-wheeler major Hero MotoCorp will be reporting their Q2 results.
The week will end with earnings of Axis Bank and Zee Entertainment Enterprises on Friday.
Copyright @ Thomson Reuters 2014