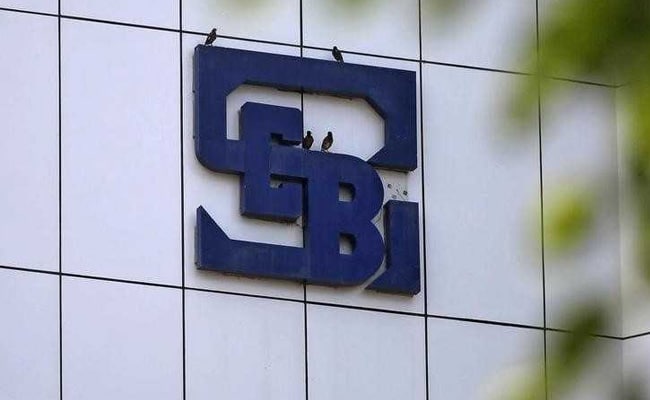 A member of markets regulator Sebi or Securities and Exchange Board of India has reportedly summoned the chief executive officers of four mutual fund institutions and one credit ratings agency over the controversy surrounding Zee Entertainment Enterprises. According to a report by news agency IANS, CEOs of mutual fund houses Birla MF, ICICI MF, HDFC MF, Reliance MF and Brickworks have been summoned by Madhabi Puri Buch, consequent to the enforcement of securities by two lenders on Friday. The CEOs will be quizzed on the matter on Monday, in an apparent case for punitive action by Sebi, according to the agency.
Here are 10 things to know:
Zee Entertainment Enterprises shares have been in focus since a news report last month alleged that Zee's promoter Essel Group may figure in a probe linked to demonetisation-led deposits of Rs 3,000 crore, affecting the stock price.

The company has denied any role in demonetisation-related transactions that are being probed by Serious Fraud Investigation Office (SFIO), according to news agency Reuters.

Shares in Zee plunged 33.4 per cent on the BSE (Bombay Stock Exchange) on January 25 to log their worst intraday fall since their debut in 1995, before closing 26.4 per cent lower for the day.

The stock has, however, recovered some of those losses ever since. At Friday's closing price, the stock has registered a 11.6 per cent recovery from the January 25 level.

Zee and Essel Group chairman Subhash Chandra said on January 28 that the company has successfully arrived at an understanding with lenders to whom the shares held by the group's promoters have been pledged.

Zee had said late on January 27 that it has reached an agreement with its lenders under which the latter will not declare a default owing to the steep fall in its share prices the previous week, according to an earlier report by IANS.

The management has assured investors that business fundamentals of the media firm are intact and promoter stake sale and the Essel Group's stressed asset sale is on track.

As of Friday, February 1, not even 10 per cent of lenders had signed off on the alleged "settlement", IANS reported.

Based on the enforcement of securities by two lenders, the company has called emergency meetings of lenders this past weekend to secure approvals, according to the agency.

As on January 27/28, when the announcements were made by the Zee chairman and his son regarding the alleged 96-97 per cent approvals to the so-called settlement, there was absolutely nothing signed off by lenders for even a week thereafter, and all announcements to that effect were patently false and misleading, the IANS report added.