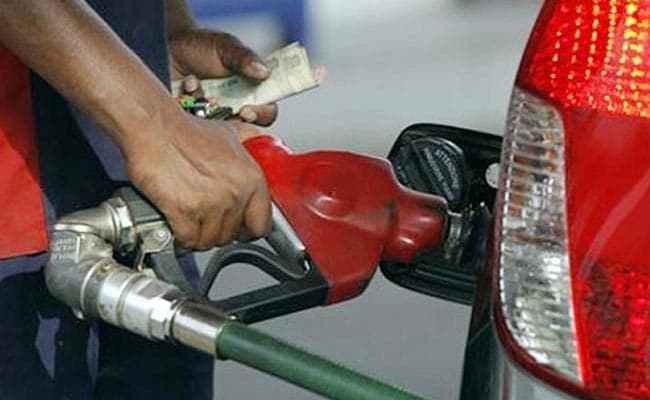 Petrol and diesel prices today were revised marginally lower for the
third straight day
. With effect from 6 am on Friday, June 1, petrol prices were at Rs 78.29 per litre in Delhi, Rs 80.92 per litre in Kolkata, Rs 86.1 per litre in Mumbai and Rs 81.28 per litre in Chennai, according to Indian Oil Corporation. Diesel prices were at Rs 69.2 a litre, Rs 71.75 a litre, Rs 73.67 a litre and Rs 73.06 a litre respectively. Prices are still not far from all-time highs in some cities, as petrol and diesel prices have been reduced only in the range of 11-15 paise per litre in the four metros in these three revisions.
Here are five things to know on petrol and diesel prices today:
1. The three days of marginal reduction in prices follow
sixteen days of consecutive hikes
, on the back of increase in global crude oil prices and weakness in the rupee against the US dollar. The government had said that it was considering both long-term and short-term solutions to soaring
domestic fuel prices
.
2. In the international market, crude oil rates prices swerved between $74.49, a three-week low, to $78.75 this week on speculation towards output by major oil-producing nations. Prices had last month touched 2014 highs around $80 a barrel, leading to the rise in domestic fuel prices.
3. Last month, petrol and diesel prices went by Rs. 3.72 a litre in Delhi, Rs.3.66 a litre in Kolkata, Rs. 3.68 a litre in Mumbai and Rs. 3.92 a litre in Chennai. Diesel prices were increased by Rs. 3.32 a litre, Rs. 3.17 per litre, Rs. 3.53 a litre and Rs. 3.56 a litre during this period respectively.
4. Prices vary from state-to-state depending on local sales tax or VAT. Delhi has the cheapest price among all metros and most state capitals.
5. India meets more than 80 per cent of its oil requirement through imports. That makes
crude oil the most expensive item
on the country's import bill. Weakness in the rupee against the US dollar also puts pressure on domestic petrol and diesel prices. The rupee is down more than 6 per cent against the greenback so far this year.