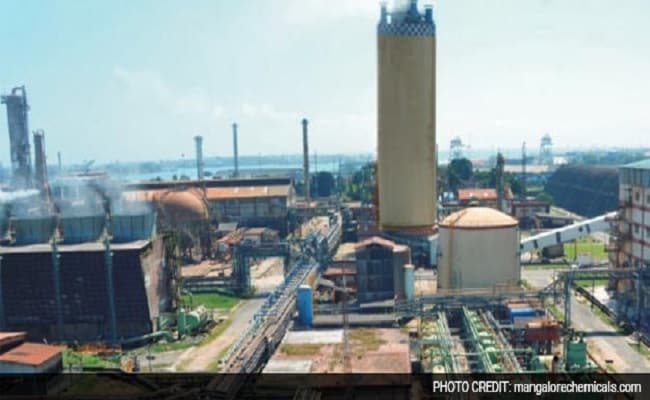 New Delhi
: Shareholders of the Zuari group-controlled Mangalore Chemicals and Fertilisers Ltd (MCFL) have shot down its proposal to enter into transactions exceeding 10 per cent of its turnover with a promoter firm, Zuari Agro Chemicals Ltd.
In a filing to the BSE, Mangalore Chemicals and Fertilisers Ltd also informed that its shareholders at the annual general meeting held on Tuesday also disapproved the appointment of V S Venkataraman, who was earlier with the UB Group for 33 years, as director of the company.
The company said however that for the financial year 2016-17, it will go ahead with the transaction already entered into with Zuari Agro Chemicals Ltd (ZACL), stating that value would be less than Rs 300 crore.
Saroj Poddar led Zuari group has 53.03 per cent in MCFL while beleaguered businessman Vijay Mallya-led UB group has a nearly 22 per cent stake.
Zuari group holds its stake in MCFL through ZACL's arm Zuari Fertilisers and Chemicals Ltd (ZFCL).
MCFL had sought shareholders nod for ordinary resolution related to "the transactions/contracts/arrangements entered/to be entered into by the company with ZACL for purchase/sale of goods, availing/rendering of services, transfer of resources, lease of office space, sales and marketing services and cost recharge".
The company sought shareholders approval as "value of the transactions/contracts/arrangements with ZACL during the financial year 2015-16 exceeds 10 per cent of the annual turnover of the company", it had said in AGM notice to the shareholders.
"ZFCL, a wholly owned subsidiary of ZACL, being related party has abstained from voting on the agenda and the resolution was not passed with requisite majority by non-related shareholders at the AGM," MCFL said in a filing to the BSE on Wednesday.
It, however, said: "As per law, the company can enter into transaction with ZACL for an amount not exceeding Rs 300 crore (being 10 per cent of the consolidated turnover as per the last audited financial statements) without the approval of shareholders."
During the year, MCFL said the company would be within the limits prescribed under the acts and regulations and therefore it would not have any impact on its business.
"In view of this, the transactions already entered with ZACL during 2016-17 will be effective and will remain in full force," MCFL said.
MCFL shareholders also disapproved the appointment of V S Venkataraman as director of the company.
United Breweries Holdings Ltd (UBHL) had nominated Mr Venkataraman for appointment on the board of directors and accordingly the board had appointed him as an additional director on October 19, 2015. UBHL had proposed him to be appointed as director of the company.
Shares in MCFL, on Wednesday, ended 6.52 per cent higher at Rs 47.40 apiece on the BSE, whose benchmark Sensex index finished up 0.24 per cent.