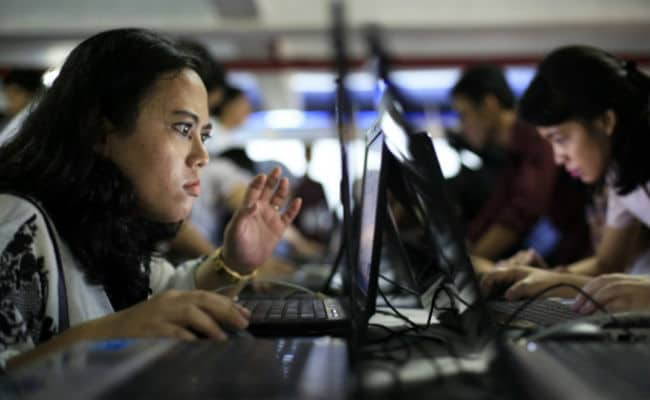 Mumbai:
India is one of the few countries globally to see an increase in recruiting budgets as 63 per cent talent leaders expect rise in hiring budgets against the global average of 37 per cent, a survey said on Monday.
LinkedIn in its 'India Recruiting Trends for 2017' survey has revealed that 63 per cent talent leaders expect an increase in hiring budgets, higher than the global average of 37 per cent.
The survey is based on responses of over 351 corporate Human Resource leaders across India at the manager level or higher.
With the war for talent getting tougher, talent leaders are likely to invest in initiatives that differentiate them from their competition, it said.
This includes investing in building a stronger employer brand that echoes the voice of its employees, the survey said.
The survey indicates the rise and reign of employee referrals in India, with Indian companies leading their global peers in leveraging referrals as channel for quality hires.
"While 2016 was a year of recruitment consolidation for many employers, 2017 is shaping up to be more optimistic for both employers and employees. Prioritising talent is now key for organisations and talent leaders are increasingly aware of the benefits of investing in employees," LinkedIn India Director Talent Solutions Irfan Abdulla said.
"In today's online culture, organisations that combine traditional recruitment approaches with new social media driven recruitment strategies are going to be able to future proof their recruitment plans," he said.
Additionally, he said, recruiters who implement talent-focused communication strategies and effective talent screening processes are likely to receive higher market value and revenue per employee in the long run.
From 78 per cent in 2015, belief in employer branding has increased to 84 per cent this year among talent leaders who believe that a strong employer brand has a significant impact on their ability to hire great talent, the survey said.
While candidates stated that they are interested in learning about a company's benefits and employee perspective, recruiters believe that highlighting company culture is crucial for attracting candidates.
As quality, talent plays a crucial role in shaping a company's future, 90 per cent talent and HR leaders list talent as a number one priority at their companies, it said.
In India, employee referrals continue to be the top source of quality hires for 63 per cent of talent leaders, marking an 8 per cent increase from the last year.
Additionally, it indicates that business development, sales, and engineering emerge as high priority roles that require effective recruitment strategies and customised employer branding content to attract the right talent.
Indian talent leaders are in favour of using technology and innovative tools for recruiting.
Thirty-eight per cent (38 per cent) state that better sourcing tools would be one of the priority investments in the future, a sentiment higher for Indian talent leaders compared to their global counterparts, the survey has revealed.
(This story has not been edited by NDTV staff and is auto-generated from a syndicated feed.)