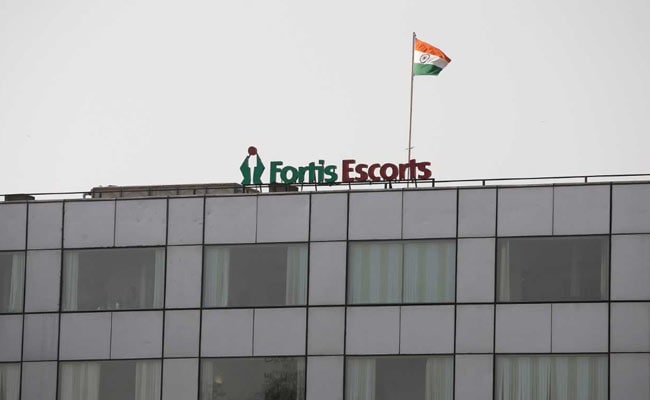 Mumbai:
Fortis Healthcare Ltd said on Friday Malaysia's IHH Healthcare Berhad has offered to buy the company at Rs 160 ($2.45) per share, paving the way to a better bid than Manipal Hospitals.
Manipal Hospitals Enterprises Pvt Ltd offered to buy Fortis, which is among the country's largest hospital operators, at Rs 155 per share earlier this week. The offer didn't impress Fortis's minority shareholders, including equity investor Rakesh Jhunjhunwala, who called the price "low".
IHH, one of Asia's largest healthcare operators, made an "unsolicited non-binding expression of interest" to Fortis for a "possible due diligence and participation with the company", Fortis said in a statement on Friday.
In the IHH letter, which Fortis made public, the former said it was making the offer due to the "inability of the statutory auditors of (Fortis) to opine on its financial position as at December 31, 2017, and regulatory investigations that are currently underway."
Fortis has also received an investment offer worth Rs 1,250 ($191.5 million) from Hero Enterprise Investment Office and the Burman Family Office - private investment arm of the family that owns consumer goods firm Dabur India, the company had said on Thursday.
Fortis is under investigations by the Serious Fraud Investigations Office and the Securities and Exchange Board of India regarding financial fraud. The company's Chief Executive Bhavdeep Singh said last month he expects the probes to be over within the next 12 months.
© Thomson Reuters 2018