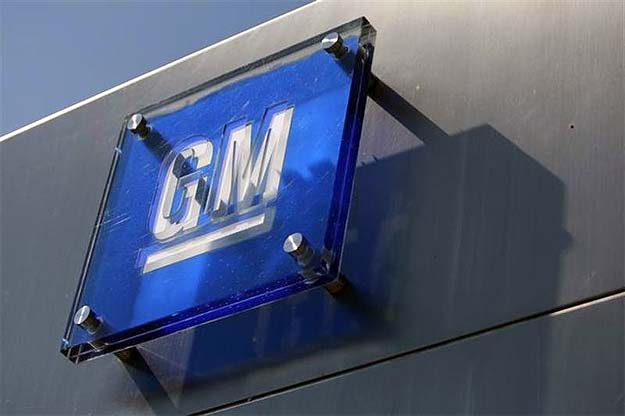 New Delhi: In a bid to make its Indian operations sustainable, US-based auto major General Motors is targeting a multiple-fold jump in exports from here apart from lining up two new models to be launched by 2016.
The company's arm, General Motors India will launch the sports utility vehicle Chevrolet Trailblazer this year, followed by multi-purpose vehicle Chevrolet Spin next year.
General Motors India President and Managing Director Arvind Saxena, who joined the company last year, said the company has been working on restructuring its business to make it sustainable for it and its dealers.
"We have achieved substantial progress last year in India in terms of cutting down the loses. We further plan to improve in the coming years," Mr Saxena told reporters here.
General Motors has been in India since 1996 and has invested about a billion dollars so far in the country. As of last year, it reportedly had accumulated a loss of Rs 2,740 crore in its nearly two decades of existence in India.
Mr Saxena said as part of the turnaround strategy, the company will increase exports from here, while also focusing on improving product quality to meet customer expectations and increasing brand experience at its showrooms apart from launching new models.
"We plan to launch two new products in India. The first one is SUV Trailblazer, which we should be able to launch this year. The second product is Chevrolet Spin, which we plan to introduce next year," Mr Saxena said.
Trailblazer would be imported from Thailand as a completely built unit while Spin would be manufactured locally, he added.
"To start off, we plan to achieve around 60-70 per cent of localisation for Spin," Mr Saxena said.
With Spin, the company would like to bring in volumes while Trailblazer would add to the company's brand image, he added.
Besides the two new launches, he said, the company would keep on unveiling updated versions of the current product portfolio, which includes, hatchbacks Spark and Beat and multi-purpose vehicles Enjoy and Tavera.
On increasing exports, he said the company is looking at selling its vehicles in 30 countries in the next two years.
"We exported 984 units last year to Chile. This year we are looking at exporting 19,000 units to over 30 plus countries, including Chile and Mexico," Mr Saxena said.
The company, which started exporting to Chile from September last year, is looking at shipments of Beat and Spark models to overseas destinations.
"For 2016, we have set an export target of 40,000 units," Mr Saxena said.
On the domestic market, Mr Saxena said: "We sold around 58,000 units last year. We expect to achieve similar kind of sales during the current year."
He said the company has worked hard on improving the quality of its products, particularly the SAIL sedan and hatchback which are based on the platform of its Chinese partner SAIC.
"The quality aspects of these vehicles could have been better. Customers have certain expectations and there was a mismatch. We have improved on the quality of the refreshed SAIL which we launched last September," Mr Saxena said.
Asked if the company planned to phase out some of the old models, he replied in the negative.
Commenting on the progress made on the recall of over one lakh of its Tavera vehicles in the country so far, Mr Saxena said over 45,000 units have been fixed by the company so far.
"We are trying to get in touch with as many owners as possible but is a difficult task as the vehicles have changed hands many times. We have been absolutely transparent regarding the issue."
In 2013, in one of the largest recalls, GM India had called back 1.14 lakh units of Chevrolet Tavera, manufactured between 2005 and 2013, to address emissions and specification issues.
The company, which has two manufacturing facilities at Talegaon and Halol, has a production capacity of 2.8 lakh units per annum.