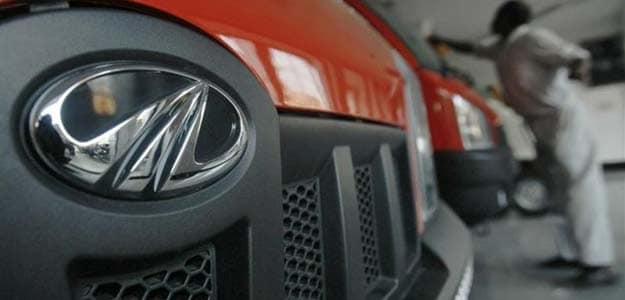 New Delhi:
Homegrown auto major Mahindra & Mahindra, which has been developing a range of electric vehicles, will review technology patents that American electric carmaker Tesla Motors has made free for applicability to its products.

Mahindra Reva Electric Vehicles, a part of the Mahindra Group, has been working on a variety of electric vehicles (EV), including sports car 'Halo', which it expects to launch commercially in the next three years. The concept model was showcased at the Auto Expo held in February.

Although the company has maintained that it is too early to say how Tesla's technology could be beneficial to it, the Indian electric carmaker said the move by Tesla would make people rethink on IP and technology sharing.


"We have not yet reviewed the patents available. (We) will have to determine the applicability to our EV products," Mahindra & Mahindra executive director and president (automotive and farm equipment Sectors) Pawan Goenka told PTI.
Earlier this month, Tesla Motors chief executive Elon Musk announced that "in the spirit of the open source movement, for the advancement of electric vehicle technology", the company was making Tesla patents free.
Palo Alto-based Tesla Motors makes fully-electric vehicles.
He said Tesla would "not initiate patent lawsuits against anyone who, in good faith, wants to use our technology".
Hinting at M&M's interest in the Tesla patents, Mahindra Reva Electric Vehicles chief executive Chetan Maini said, "We will review them (patents) and it's too early to comment on the direct benefit to us."
Mr Maini hailed Tesla's move as a "great idea to share patents and technology" and said, "As a philosophy, I do believe it's going to make people rethink on IP and technology sharing."
Already it has been reported that Tesla's two main competitors Nissan and BMW are interested to partner US electric carmaker.
Tesla Motors makes electric vehicles, including sports car Roadster, sedan Model S and SUV Model X. It had sold 22,477 vehicles in 2013 with revenue of $2.5 billion.
Mahindra Reva has also been working to ramp up its line of electric vehicles despite the market for such vehicles in India still being small.
The company had earlier this year slashed the price of its electric small car e2o by up to Rs 1.7 lakh by introducing a scheme under which a consumer pays a rental fee for the battery.
The company's electric sports car 'Halo' can touch a speed of 0-100 kmph in less than 8 seconds. It has a top speed of 160 kmph with a range of 200 km on full recharge.
Besides, the company is also working on electric version Mahindra's Verito sedan and light commercial vehicle Maxximo, which are likely to be ready for commercialisation by the end of the year.