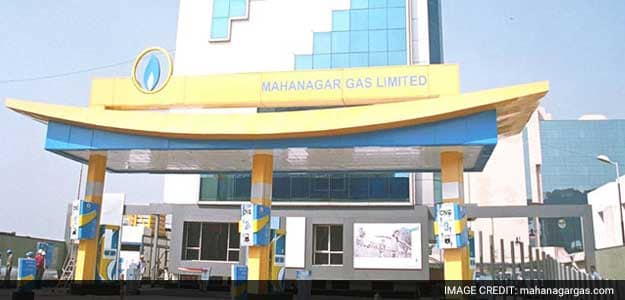 New Delhi
: Mahanagar Gas Ltd, India's second biggest CNG retailer, will launch an initial public offer (IPO) of Rs 1,200 crore this month to get listed on domestic bourses.
British Gas India Pvt Ltd and state-owned GAIL (India) Ltd will sell 12.5 per cent each in the IPO, GAIL chairman and managing director B C Tripathi told PTI here.
"Right now roadshows for the IPO are on. To my mind, the IPO will hit the market in third week of May," he said.
The money raised through the IPO would accrue to the promoters who are selling their stake.
While Mr Tripathi refused to speculate how much the IPO would raise, industry insiders put the sum at Rs 1,000 crore-1,200 crore.
The promoters currently hold 49.75 per cent stake each in MGL, which retails compressed natural gas (CNG) to automobiles and piped cooking gas to households in Mumbai. The Maharashtra government holds a minor 0.49 per cent stake in the firm.
"Pre-IPO, we have sold 10 per cent stake in MGL to Maharashtra government and post public sale of 25 per cent through the IPO, GAIL and BG would hold about 32.5 pre cent stake each," Mr Tripathi said.
The IPO is being managed by Kotak Investment Bank and Citigroup.
Up to 24,694,500 shares in MGL will be sold in the IPO.
Offer for sale will include 12,347,250 shares ease of GAIL and BG. The offer would also include a reservation for eligible employees.
MGL distributes gas to 0.82 million households and over 2,600 small commercial and 55 industrial establishments in and around Mumbai. The company also supplies CNG to vehicles in Mumbai, Thane, Mira-Bhayander, Navi Mumbai and beyond. It has 128 CNG filling stations in Mumbai and Greater Mumbai and 45 more in adjoining cities like Thane, Navi Mumbai and Panvel.
Last year, it supplied CNG to over 0.43 million vehicles.
CNG sales account for about 74 per cent of its revenue while piped cooking gas sales and gas sale to commercial and industrial units make up for the remaining 26 per cent.
For fiscal year 2014-15, the company had reported a profit of Rs 301.01 crore on revenue of Rs 2,135.63 crore.
"We distribute natural gas through an extensive city gas distribution network of pipelines, for which we have the exclusive authorisation to lay, build, expand and operate the CGD network in Mumbai until 2020, its Adjoining Areas until 2030 and the Raigad district until 2040," the company said in the IPO prospectus.
MGL has a supply network of over 4,464 kms of pipelines.
"The objects of the offer are to achieve the benefits of listing the equity shares on the stock exchanges and to carry out the offer for sale."
"We believe that the listing of the equity shares will enhance our brand name and provide liquidity to the existing shareholders," the firm said in the IPO papers.