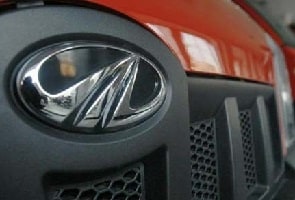 New Delhi
: Auto major
Mahindra & Mahindra
on Tuesday said it would challenge the penalty of Rs 292.25 crore imposed on it by the Competition Commission of India (CCI) for violation of trade norms in the spare parts market.
"The company aggrieved by this order proposes to appeal against it before the appropriate forum," M&M informed the NSE.
As per the Competition Act 2002, orders passed by competition watchdog CCI can be challenged before the Competition Appellate Tribunal (COMPAT) within 60 days.
M&M said it had "furnished all information and clarification requested by the authorities in the context of the investigation".
CCI slapped a total penalty of Rs 2,545 crore on 14 carmakers for violating trade norms in the spare parts and after-services market.
It imposed Rs 292.25 crore fine on M&M based on 2 per cent of the average of the annual turnover for FY 2007-08, FY 2008-09 and FY 2009-10.
As of 2:51 p.m., shares in
M&M
were trading at Rs 1395.10 apiece on the BSE, down 0.80 per cent from the previous close.
The other companies fined by CCI were Maruti Suzuki India, Tata Motors, Honda Cars India, Volkswagen India, Fiat India Automobiles, BMW India, Ford India, General Motors India, Hindustan Motors, Mercedes-Benz India, Nissan Motor India, Skoda Auto India and Toyota Kirloskar Motor.
CCI found that auto firms violated competition norms with respect to its agreements with local Original Equipment Suppliers (OESs) as well as with authorised dealers.
Through these agreements, the carmakers "imposed absolute restrictive covenants and completely foreclosed the after-market for supply of spare parts and other diagnostic tools", CCI has said.
The regulator had also ordered the automobile companies to undertake certain compliances within 180 days from the receipt of the order and has directed them to submit a report within 60 days of receipt of the order on the action initiated for compliance with the order.
The regulator also found that these companies, which were found to be dominant in the after markets for their respective brands, abused their position affecting around two crore car consumers, it added.
"The 14 car companies were found to be indulging in practices resulting in denial of market access to independent repairers as the latter were not provided access to branded spare parts and diagnostic tools which hampered their ability to provide services in the aftermarket for repair and maintenance of cars," CCI said.