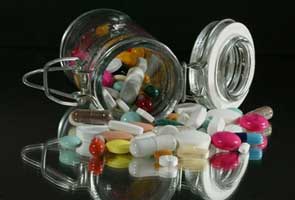 New Delhi:
Drug maker Lupin has launched generic version of Diovan tablets, a hypertension drug, in the US market after getting approval from the American health regulator.
Lupin Pharmaceuticals Inc, the US-based subsidiary of the company, has launched its Valsartan tablets in strengths of 40 mg, 80 mg, 160 mg and 320 mg in the US market after getting nod from the US Food and Drug Administration (USFDA), Lupin Ltd said in a statement.
The Mumbai-based firm's product, which is indicated for the treatment of hypertension, is the generic version of Novartis Pharmaceuticals Corporation's Diovan tablets, it added.
According to IMS MAT September, 2014 sales data, Diovan tablets had annual US sales of $ 2.08 billion.
"This is Lupin's fourth abbreviated new drug application (ANDA) approvals in three weeks. These approvals and the subsequent launches represent a collective market size of over $5 billion for Lupin," the company said.
Lupin shares ended at Rs 1,392.05 on the BSE, down 2.67 per cent from its previous close.