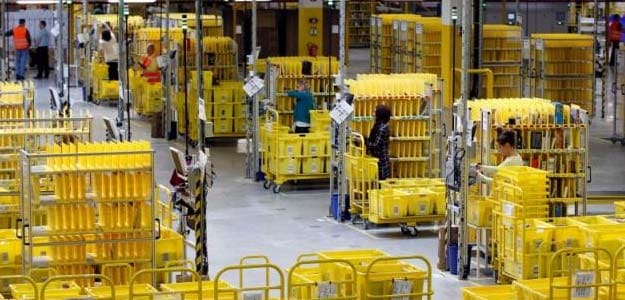 The rapidly growing logistics sector requires 11.7 million additional workforce by 2022, says a report from National Skill Development Corporation (NSDC). The logistics, transportation, warehousing and packaging sector, which currently employs over 16.74 million employees, is slated to employ more than 28.4 million employees by 2022, says the report.
The rapid growth of e-commerce sector, increasing income levels among consumers, thrust on dedicated freight corridors and 100 per cent FDI through automatic route in warehousing, among others, will drive the growth in the logistics sector, says the NSDC report.
The report notes that outsourced logistics activity is currently growing at 52 per cent.
Dilip Chenoy, MD & CEO of NSDC, said the biggest challenge for the sector is to attract talent. "The sector clearly sees poor working conditions and low pay scales in comparison to other career options because of poor or non-existent manpower policies," he said.
"With more organised approach towards transport and logistics activities due to emergence of global third-party logistics players, the demand for trained employees with specific skill sets is expected to further increase," he added.
The report identifies Mumbai, Kolkata, Hyderabad, Ahmedabad and Bangalore, Surat and Indore to emerge as high growth clusters in the logistics sector.
A report from KPMG had earlier said that the introduction of goods and services tax will "unleash a new era of developing logistics infrastructure and taking investments to the next level".
Separately, NSDC in a
recent report
had said that banking, financial services and insurance (BFSI) sector is likely to generate over 10 lakh additional jobs between 2017 and 2022.