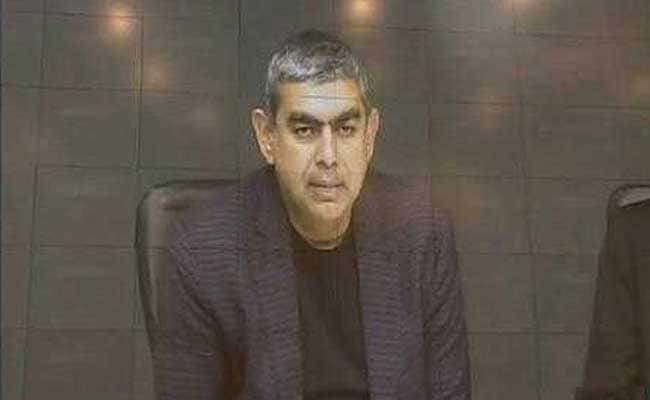 NEW DELHI: Vishal Sikka has
quit as MD and CEO of Infosys
amid growing acrimony between the company's board and its founders. The IT major said the company's board has accepted Dr Sikka's resignation with immediate effect. Vishal Sikka, who was the first non-founder CEO of Infosys, will now be executive vice-chairman, while Chief Operating Officer
UB Pravin Rao
has been appointed interim-managing director and chief executive of India's no. 2 software services exporter. Vishal Sikka cited "personal attacks" as one of the reasons for quitting, while the board said he had resigned because of co-founder NR Narayana Murthy's continuous assault. Infosys shares fell sharply after Vishal Sikka's resignation. Pravin Rao is now addressing a press conference, and Dr Sikka has joined in on video conference.

Here are the updates as Vishal Sikka resigns from Infosys:
Singled out by the board of Infosys,
founder Narayana Murthy said
that he was "anguished by allegations, tone and tenor of statements made by Infosys board." In reply to comments made by the company, Murthy said "Below my dignity to respond to baseless insinuations,"