Linking of Aadhaar card and permanent account number (PAN) with insurance policies has been extended till March 31, 2018, the insurance regulator said on Monday. The Insurance Regulatory and Development Authority of India (IRDAI) said the date of submission of Aadhaar card number and PAN or Form 60 by clients to the reporting entity is March 31, 2018. IRDAI cited the central government's gazette notification on December 13, relating to Prevention of Money-Laundering (Maintenance of Records) (Seventh Amendment) Rules, 2017.

The earlier deadline to link Aadhaar card and PAN with insurance policies was December 31, 2017.

Though the timeline has been extended, insurance policy holders should still link their Aadhaar and PAN cards with insurance policies as soon as possible so that they continue to avail their due benefits. The IRDAI had earlier issued a circular on November 8 making it mandatory for all policyholders to link their Aadhaar and PAN card details to their insurance policies. If the insurance policies are not linked by the given deadline, problems might arise with claim settlements.

There are a few ways in which policy holders can link Aadhaar cards with their insurance policies. All life insurance companies have made provisions, both offline and online, for their policyholders to link their policies and Aadhaar. In the process of linking the Aadhaar card number to the policy, policyholders will also be asked to furnish their PAN card details.
Given below is a guide on how to link your Aadhaar card number with Life Insurance Corporation of India (LIC) and HDFC Life policies:
Linking Aadhaar card number with LIC policies

Step 1: Visit the home page of LIC website (licindia.in) and go to the 'link Aadhaar and Pan to policy'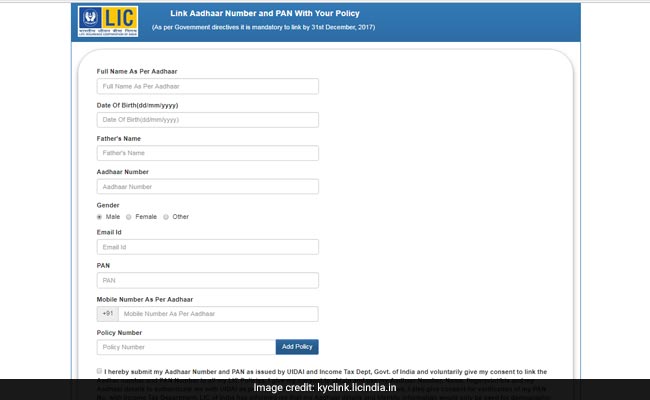 Step 2: A form will pop-up asking for email and mobile number along with Aadhaar and PAN card details. Fill and submit it.

Step 3: An OTP will be generated and sent to your mobile number registered with the Unique Identity Authority of India (UIDAI), the nodal body for issuing Aadhaar cards. Those who have not linked their mobile number with Aadhaar must do that first.

Step 4: After submission, a message will be shown on the success of the registration for linkage.


Step 5:
After verification with UIDAI, an SMS or email confirmation will be sent to you. The verification may take a few days.
Linking Aadhaar card number with HDFC Life policies:

Step1: Visit the website of HDFC life (hdfclife.com)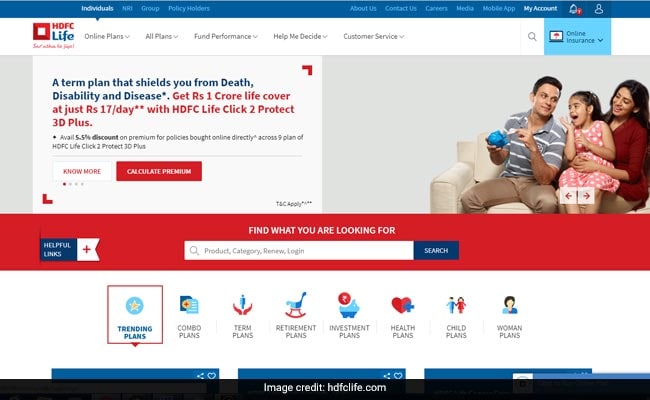 Step 2: Login to your account by clicking on 'My Account'.

Step 3: Under the menu 'My Policy' select the option 'Update Aadhaar'.

Step 4: Enter your policy number and Aadhar card number.

Step 5: Click submit button
Get Breaking news, live coverage, and Latest News from India and around the world on NDTV.com. Catch all the Live TV action on NDTV 24x7 and NDTV India. Like us on Facebook or follow us on Twitter and Instagram for latest news and live news updates.