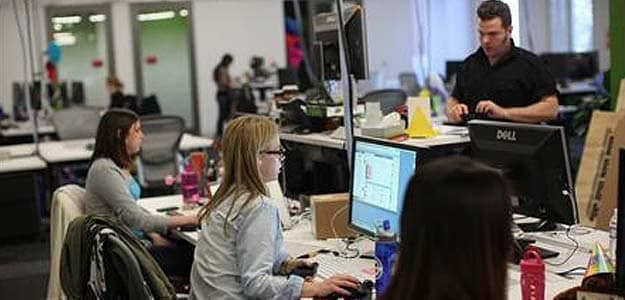 Professional networking website LinkedIn has revealed 25 hottest skills that were in demand in the US this year. LinkedIn analysed the skills and experience data in over 330 million member profiles to gather the data.

The LinkedIn report shows that tech skills dominated the 'hottest skills' list. "Across the globe, statistics and data analysis skills were highly valued. In the US, India, and France, cloud and distributed computing skills were in particularly high demand," Sohan Murthy, research consultant at LinkedIn, wrote in a blog post.

Mr Murthy also said that digital, online, and SEO (search engine optimization) marketing skills were also in demand.

Fueled by hiring gains, cheaper gas and rising confidence, consumers and businesses drove the US economic growth to a sizzling 5 per cent annual rate in the September quarter of this year.

This was the fastest since and was followed by a 4.6 per cent annual rate of growth in the April-June quarter.


Employers in US added 321,000 jobs in November, the most in nearly three years. The unemployment rate held steady at 5.8 per cent, down sharply from 7 per cent 12 months earlier.
In the first 11 months of this year, US employers have added 2.65 million jobs. That already makes 2014 the best year for hiring since 1999.
25 Hottest Skills in US on LinkedIn
Cloud and distributed computing
Statistical analysis and data mining
Middleware and integration software
Network and information security
Mobile development
Foreign language translation
Storage systems and management
Mac, Linux and Unix Systems
Java Development
Perl/Python/Ruby
Algorithm design
Digital and online marketing
Computer graphics and animation
Data engineering and data warehousing
Software QA and user testing
User interface design
Web architecture and development framework
Economics
Marketing campaign management
Shell scripting language
Business intelligence
Virtualisation
Electronic and electrical engineering
Game development
SAP ERP Systems