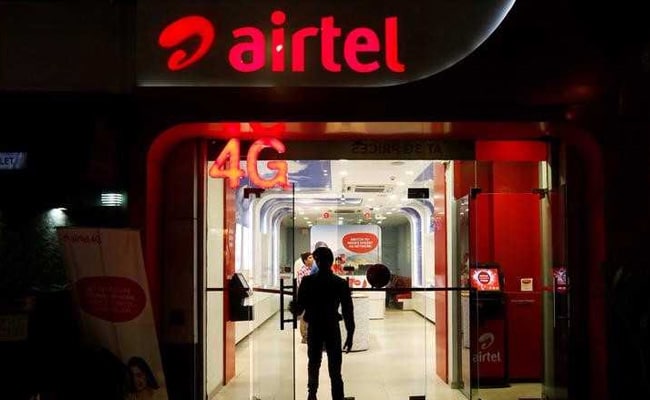 Highlights
Linking Aadhaar to mobile number mandatory for customers, says Airtel
Visit nearest retailer, says Airtel to its prepaid customers
In case of non-compliance, services might get restricted, it adds
Bharti Airtel has asked its customers to link their mobile connections with Aadhaar, citing a government directive. "As per the government directive, linking Aadhaar to your mobile number is mandatory for all existing customers," Bharti Airtel said on its website - airtel.in. That means Aadhaar, a 12-digit identification number issued by the UIDAI or Unique Identification Authority of India, will have to be mandatorily linked with mobile SIM cards in order to continue using service from a telecom operator. Asking its prepaid customers to visit the nearest retailer and those using its postpaid connection to visit the nearest Airtel Store, Bharti Airtel said: "Link your Aadhaar to your mobile number to stay active!"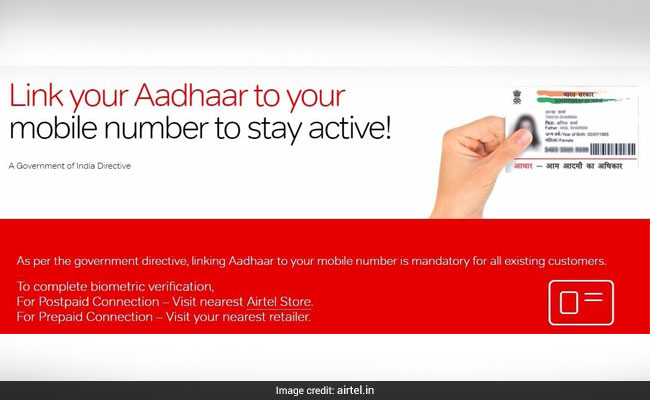 Bharti Airtel, India's largest telecom operator, also addressed a few frequently asked questions relating to Aadhaar reverification.

Here are 10 things to know about linking of Aadhaar with Airtel number, as given on the Airtel website:
Government directive on Aadhaar updation

As per the recent government directive, all the existing customers have to link Aadhaar with their Mobile numbers, Airtel said on its website.
Link Aadhaar by February 6, 2018

"We recommend you complete this process as soon as possible. Last date for the same is 6th Feb 2018," Airtel noted on its website. Services on your mobile number might get restricted in case you don't complete the process before the due date, Airtel said.

Documents required for linking Aadhaar with Airtel mobile number

The telecom operator requires the customer to produce Aadhaar card and the mobile on which the connection is being used. It said: "All you need is your Aadhaar card/number and your mobile. You will be required to complete biometric verification. You will also receive the verification code (OTP) on your Mobile that would be required to complete the process."
Not having Aadhaar? What to do

Airtel also requested those not having Aadhaar card to "get your Aadhaar card made at the earliest". It also shared a link to the UIDAI website for details. https://uidai.gov.in
Linking Airtel Broadband/Digital TV connection with Aadhaar

Bharti Airtel also said that the linking is only mandated for customers using mobile connections, not its broadband or digital TV connections. "This is required only for mobile connections," it said.
Fee for linking Aadhaar with Airtel connection

Bharti Airtel further said that there is no fee for linking Aadhaar with the mobile number.


Private sector telecom company Bharti Airtel said the Aadhaar details will be updated in its records against the customer's number. Customers having multiple Airtel mobile numbers have to link each of them separately, the company added on its website.
It also said there will be no change in SIM or tariff for the Aadhaar reverification. For its prepaid customers, it said the "prepaid balance will remain unaffected".

Aadhaar linking for customers on roaming

Regarding customers using Airtel connections on roaming, Bharti Airtel said: "Customers in roaming customer need to get the Aadhaar verified in their respective home circle."
Aadhaar link confirmation

Airtel also said upon taking up Aadhaar reverification, the customer "will receive a confirmation SMS within 24 hours".