Link your Aadhaar and PAN to your LIC policies by December 31. This is according to a government directive, LIC said. LIC is offering both online as well as offline facility to its policy holders for linking Aadhaar and PAN. However, LIC has cautioned its policy holders against some messages in social media asking policyholders to link their Aadhaar number by sending SMS to designated number. "LIC of India informs the public and policyholders that no such message has been sent by LIC. Also no facility to link Aadhaar number to policies is available through SMS in LIC. As and when LIC will enable linking of Aadhaar number with policies through SMS , our website will be duly updated of this option. LIC policyholders are cautioned to check with LIC offices before sharing their personal information," the life insurer said in a statement.

LIC has on its website - licindia.in - listed steps to link policies with Aadhaar and PAN online:

1) Keep your Aadhaar Card and PAN card handy along with the list of policies.

2) Log in to LIC's website. The link for linking Aadhaar and PAN with LIC policies is displayed prominently on LIC's homepage.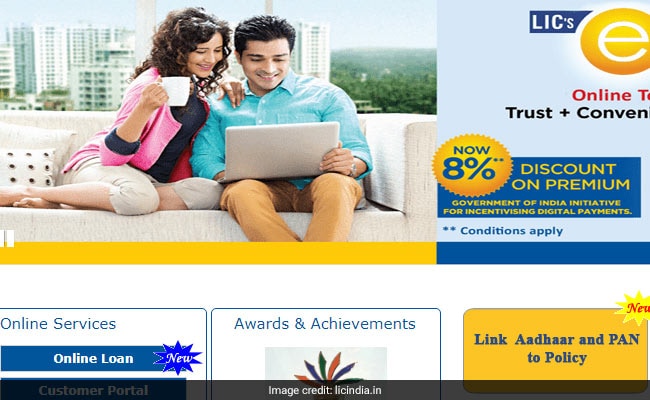 3) Click on the link and LIC gives you a to-do checklist. Read the instructions.

4) Mobile Number as registered with UIDAI has to be entered. OTP will be sent to the number provided.

5) In case your mobile number is not updated in Aadhaar, kindly contact nearby LIC Branch Office for Aadhaar linking, says LIC.


6) After reading the checklist, click on the
Proceed button
at the bottom of the page.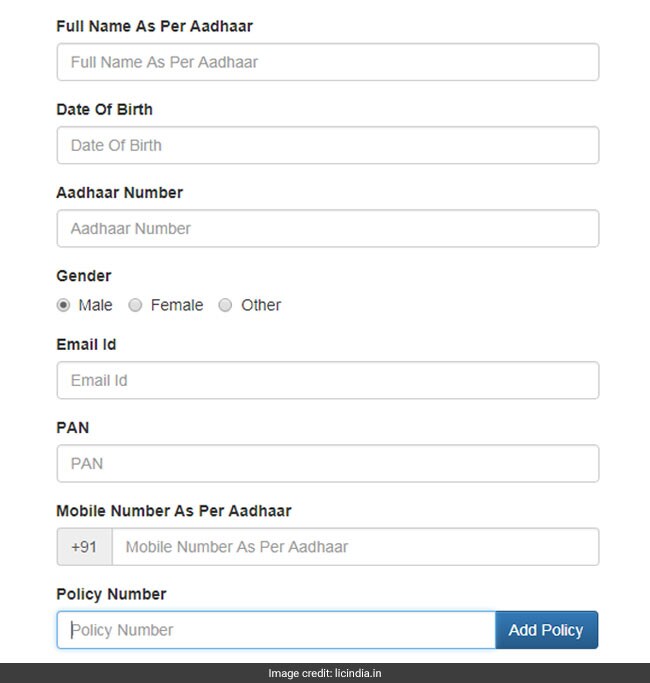 After submitting the details in the form, a message will be shown on the success of the registration for linkage.

After verification with UIDAI or Unique Identification Authority of India, which issues Aadhaar card, a SMS/mail confirmation will be sent to you, says LIC. The verification may take few days, the insurer adds.
How To Link Aadhaar, PAN To LIC Policy By Visiting Branch Offices

LIC has given a link on its website to a form that the policyholder needs to fill for linking of Aadhaar Number and PAN to LIC policies. The LIC policyholder needs to fill in the policy numbers and sign the form. He/she also needs to submit this Aadhaar / PAN Mandate Form duly completed along with the self-attested copy of Aadhaar card & PAN Card / Form No.60 to the nearest LIC Branch, LIC said.