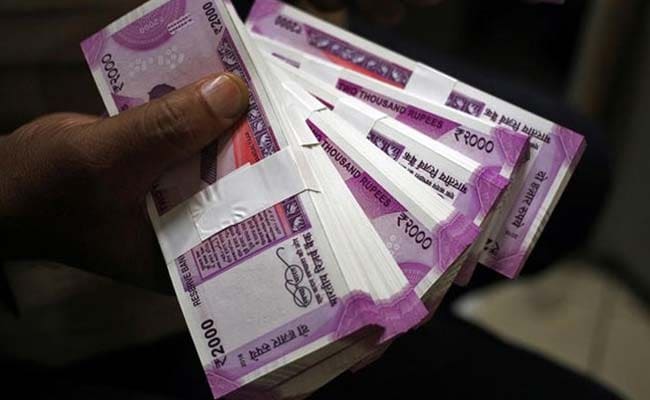 The government has kept interest rate unchanged for October-December quarter on small savings schemes that include PPF (public provident fund), Senior Citizen Savings Scheme, Kisan Vikas Patra and Sukanya Samriddhi scheme. Since April last year, the interest rates of all small saving schemes are being revised on a quarterly basis. The interest rate on small savings schemes are linked to yields on government bonds. "The rates of interest on various small savings scheme for the third quarter of the financial year 2017-18 starting October 1 shall remain unchanged from those notified or the second quarter of 2017-18," the Finance Ministry said in a release.
Interest Rate On PPF, Sukanya Samriddhi, NSC, Senior Citizen Scheme
For the October-December quarter, investments in the public provident fund (PPF) and National Savings Certificates (NSC) will fetch annual rate of 7.8 per cent while Kisan Vikas Patra (KVP) investments will yield 7.5 per cent. The small savings scheme meant for girl child savings, Sukanya Samriddhi Account Scheme, will offer 8.3 per cent annually. Similarly, the investment on 5-year Senior Citizens Savings Scheme will yield 8.3 per cent.

Some Features of PPF
PPF deposits qualify for deduction from income tax under Section 80C of Income Tax Act.

Only one PPF account can be maintained by an individual, except an account that is opened on behalf of a minor. Joint accounts cannot be opened.

A subscriber can open account on behalf of a minor but subject to maximum yearly contribution limit of Rs. 1.5 lakh in all the accounts.

The minimum deposit in a PPF account in a financial year is Rs. 500 and maximum is Rs. 1.5 lakh.

The maturity period of PPF account is 15 years but can be extended within one year of maturity for further 5 years and so on

Some Features of Sukanya Samriddhi Scheme, according to India Post

A legal guardian/natural guardian can open Sukanya Samriddhi account in the name of girl child

A guardian can open only one account in the name of one girl child and maximum two accounts in the name of two different girl children

Account can be opened up to age of 10 years only from the date of birth of the girl child


Account can be closed after she completes 21 years.
Some Features of Senior Citizen Savings Scheme
An individual of the age of 60 years or more may open the Senior Citizen Savings Scheme
Account, according to India Post website.

An individual of the age of 55 years or more but less than 60 years who has retired on superannuation or under VRS can also open account subject to the condition that the account is opened within one month of receipt of retirement benefits and amount should not exceed the amount of retirement benefits, India Post website adds.

Maturity period of Senior Citizen Savings Scheme is 5 years.


A depositor may operate more than one account in individual capacity or jointly with spouse (husband/wife).
Investment under this scheme qualifies for the benefit of Section 80C of the Income Tax Act.