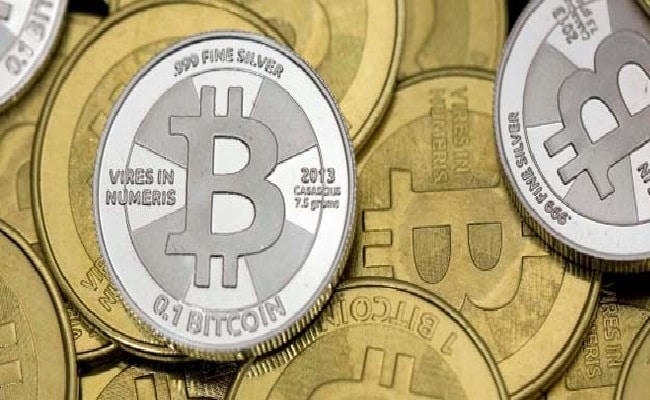 Bitcoin prices
were hovering around the $13,500 mark in a soft start to the New Year 2018. Bitcoin prices were around $13570 - down around 2.5 per cent - on cryptocurrency exchange Bitstamp. Bitcoin had a great run in 2017, though it witnessed some volatility. Bitcoin prices jumped nearly 14 times from the start-of-the year price of around $1,000. This led authorities in many countries, including India, to warn the public to be wary of virtual currencies. Bitcoin hit a record high of around $20,000 in mid-December, before witnessing one of its biggest selloffs since 2013.
Five Things To Know About Bitcoin:
1) The world's biggest and best known digital currency, bitcoin, has been on a tear, and could be a wild card for 2018. "Bitcoin is on a momentum run, and momentum plays go until they don't anymore," said Bob Doll, senior portfolio manager and chief equity strategist at Nuveen Asset Management.
2) Last month, the Indian government cautioned investors to be wary of virtual currencies like Bitcoin, saying they are like ponzi schemes with no legal tender and protection. "There is a real and heightened risk of investment bubble of the type seen in Ponzi schemes which can result in sudden and prolonged crash exposing investors, especially retail consumers losing their hard-earned money. Consumers need to be alert and extremely cautious as to avoid getting trapped in such Ponzi schemes," the Finance Ministry said in a statement.
3) Virtual currencies are stored in a digital or electronic format, making them vulnerable to hacking, loss of password, malware attack etc., which may also result in permanent loss of money, the finance ministry said.
4) The finance ministry said virtual currencies, like bitcoin, don't have any intrinsic value and are not backed by any kind of assets. "The price of Bitcoin and other VCs, therefore, is entirely a matter of mere speculation resulting in spurt and volatility in their prices," it said.
5) The Reserve Bank of India (RBI) has also clarified from time to time that it has not given any licence or authorisation to any entity to operate such schemes or deal with bitcoin or any virtual currency.