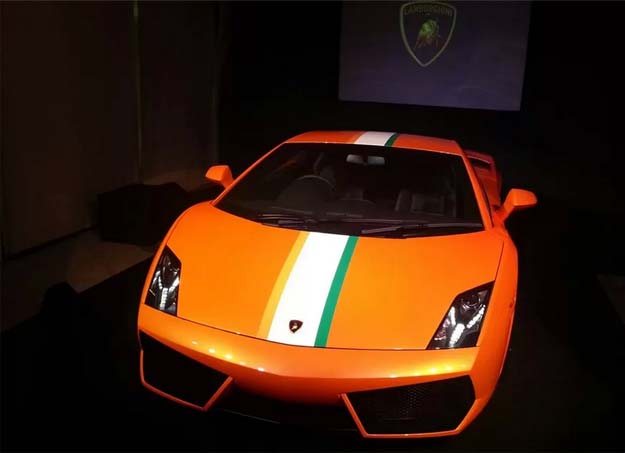 Mumbai:
Italian super luxury car-maker Automobili Lamborghini on Wednesday rolled out an exclusive limited edition of Gallardo LP550-2 for sports car enthusiasts in the country.
The super sports car is priced at Rs 3.06 crore (ex-showroom Maharashtra).
Lamborghini has launched only six cars designed and manufactured exclusively for India's most discerning super sports car enthusiasts, Lamborghini India operations head Pavan Shetty told reporters in Mumbai.
The Gallardo LP550-2 India Edition sports three colours - Arancio Borealis (pearl orange), Bianco Monocerus (white) and Verde Ithaca (pearl green) on its exterior as a dedication to the three colours of the country's national flag.
Besides, the super-car is also adorned with the tri-colour stripes that run through the entire length of the car, from its front bonnet to the roof and the engine bonnet.
"From the time Lamborghini established itself in India, I have seen a new segment of buyers for our cars and the market is only growing," said Mr Shetty, adding, the company has so far sold 90 super luxury cars since it entered the domestic market in 2006.
"In the last two years alone, we have sold 31 units. In 2011, Lamborghini sold 14 cars here while in 2012 even a higher number at 17 cars," he said.
Also, reiterating the exclusivity of the car is the symbolic 'India Serie Speciale' plate near driver's seat quarter glass.
The car also features a predominantly black interior design with stitching on the driver's seat in Verde Ulysse (green) and passenger seat in Arancio Leonis (orange) while the stitching on doors, centre console and dash board in Bianco Polar (white).