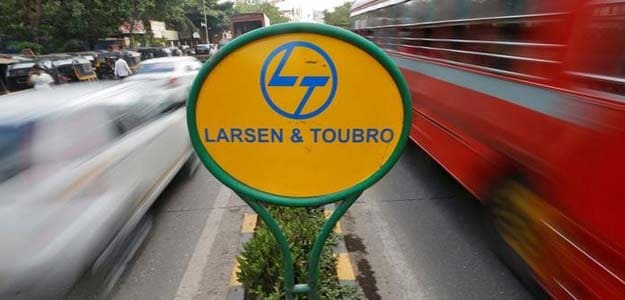 Bengaluru/Mumbai:
Larsen & Toubro Infotech Ltd, India's sixth-biggest software services exporter, fell as much as 6 per cent on its market debut on Thursday, as uncertainties over technology spending by European clients cloud the outlook for the sector.
The lacklustre debut after an $184 million initial public offering - India's second-biggest this year - contrasts with sharp rallies this month by other market entrants: staffing firm Quess Corp's shares surged as much as 60 per cent, while Mahanagar Gas Ltd's stock climbed as much as 30 per cent on their first day.
Strong markets in India are sparking a boom in IPOs, and bankers predict this year could be the best year in six with a total of about $7 billion raised. But analysts said L&T Infotech's debut was marred after disappointing earnings this month from bigger rivals such as Infosys Ltd and Wipro Ltd.
Britain's decision to leave the European Union is also clouding the outlook for business in Europe, the second-biggest market for India's more-than-$150 billion IT outsourcing sector.
"The IT pack has come out with disappointing numbers and it (L&T Infotech) has got listed in an environment when there is lot of scepticism about the IT sector outlook," said Gaurang Shah, vice president, Geojit BNP Paribas Financial Services.
Still, Shah said he was optimistic of "good returns" from L&T Infotech, a unit of engineering firm Larsen & Toubro Ltd, in the longer term.
Shares in L&T Infotech were trading at Rs 705.05 on the National Stock Exchange at 0712 GMT, compared with its IPO price of Rs 710, after earlier falling to as low as Rs 666.
L&T Infotech's IPO was priced at 13.1 times price-to-earnings for the fiscal year ended in March 2016, in line with other mid-sized firms in the sector, according to financial firm Centrum Wealth.
Infosys, India's second-biggest IT outsourcer, last week cut its revenue guidance for the fiscal year and said it was tracking the fallout from Britain's vote to leave the EU on banking and financial services clients. The latter accounted for 26.3 per cent of L&T Infotech's revenue in the last fiscal year.
Since the Brexit vote on June 23, the Nifty IT index has slumped 6.3 per cent - as of Wednesday's close - compared with a 3.6 per cent rally in the broader NSE index during the same period.
($1 = 67.2400 rupees)
© Thomson Reuters 2016
(This story has not been edited by NDTV staff and is auto-generated from a syndicated feed.)