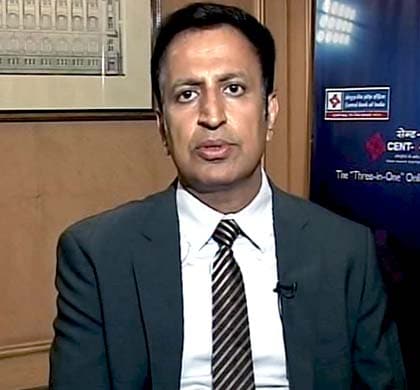 Highlights
Dinesh Thakkar, chairman and managing director at Angel Broking says that more than liquidity, inflation is matter of concern for the markets.
New Delhi:
L&T Finance Holdings has acquired Fidelity Worldwide Investment's India mutual fund business to boost growth in the country's growing but highly competitive asset management business.
Financial details of the deal were not disclosed.
The acquisition will provide L&T Finance, a unit of Indian engineering conglomerate Larsen & Toubro Ltd, more products and access to retail customers, the company said in a statement on Tuesday.
Shares in L&T Finance, which the market values at $1.6 billion, ended 4.2 per cent higher at Rs 50 before the deal announcement, while the BSE Sensex rose 1.2 per cent.
Fidelity Worldwide was looking to sell its India mutual fund business, a source with direct knowledge said on January 30, as growing competition, weaker markets and regulatory changes take a toll on the sector's profitability.
The sharp fall in the Indian equity markets last year and the recent regulatory changes such as the removal of the entry load, or a commission charged by a mutual fund distributor for selling a product, have added to the competitive pressure.
Fidelity Worldwide's India asset management arm, which was launched in 2004, managed assets worth about 88 billion rupees as of end-December, data from the Association of Mutual Funds in India showed.
As per the assets under management, it was the 15th largest company in India's 44-player asset management industry.
Assets managed by fund managers in India rose to Rs 5.9 trillion as of March 2011 from 2.3 trillion in March 2006, a study by research and consultancy company PricewaterhouseCoopers showed.
Lured by the long-term prospects of Asia's third-largest economy, overseas fund managers, such as U.S.-based T. Rowe Price Group Inc and Fidelity, have been buying into Indian money managers or setting up operations on their own.
Nippon Life Insurance earlier last year paid $290 million for a 26 per cent stake in the asset management unit of Indian financial services provider Reliance Capital Ltd.
Lazard was the financial advisor to L&T Finance for the acquisition.
Copyright @ Thomson Reuters 2012