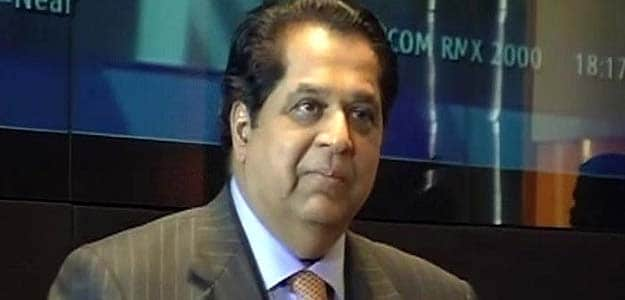 New Delhi: Largest private sector lender ICICI Bank on Thursday said its non-executive Chairman K V Kamath has relinquished his position at the bank to take over as the head of the BRICS-promoted New Development Bank (NDB).

"...effective close of business hours on June 30, 2015, K V Kamath, non-executive chairman of the bank, has relinquished office consequent on his nomination and acceptance of full-time executive position based in Shanghai as the President of the New Development Bank," ICICI Bank said in a BSE filing.

Furthermore, the bank said it has appointed M K Sharma non-executive part-time chairman, post RBI approval.

Mr Sharma's appointment is for three years, effective July 1, 2015, it added.

Mr Kamath will be the first head of NDB set up by the BRICS Group of emerging market economies.

His five-year term is to be followed by a Brazilian and then, a Russian.


The 67-year-old banker Kamath, known among his friends as KV, began his career at ICICI in 1971.
Back in 2008, when ICICI Bank was hit by widespread rumours of 'run-ons', Mr Kamath led from the front and was instrumental in its complete turnaround.
He retired as Managing Director and CEO in April 2009 and became its non-executive chairman.
Mr Kamath, an IIM-Ahmedabad alumnus, also served on the board of IT major Infosys as the Non-Executive Chairman.