GST or Goods and Services Tax saw the light of the day on July 1, 2017. The new indirect tax regime subsumes several central and state levies. Touted as the biggest tax reform since Independence in 1947, GST has been cut on a host of consumer items. While the all-powerful GST Council has placed building materials such as bricks and sand under the 5 per cent slab, it has set a rate of 12 per cent on items such as LED lamps, paintings, granite and carpets. Publishing house Taxmann has made a list of some essential household items and the applicable GST rates.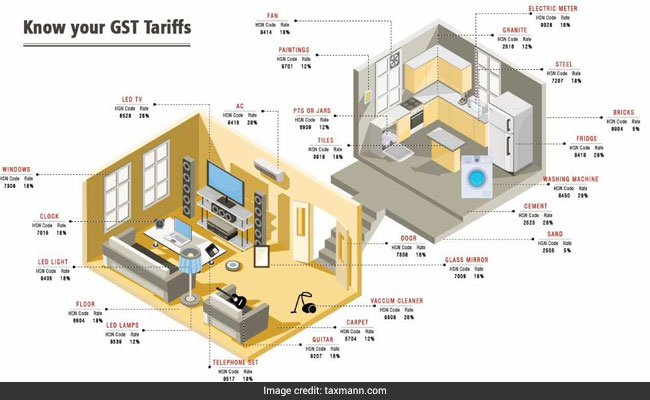 (Taxmann explains the GST rates applicable on different items)
Disclaimer: All information in this article has been provided by Taxmann and NDTV Profit is not responsible for the accuracy and completeness of the same.