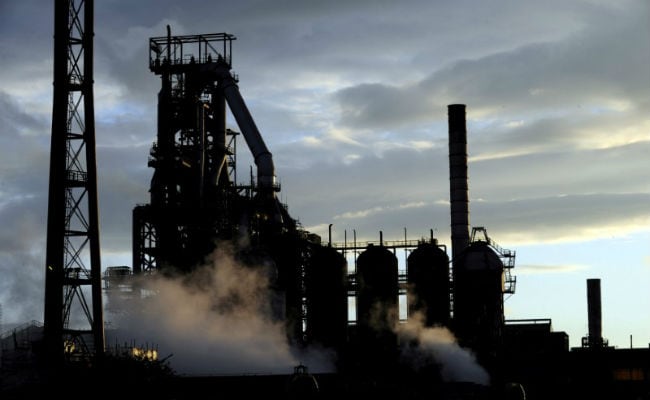 Mumbai: Indian steelmakers JSW Steel and Tata Steel have bid for Bhushan Steel & Power which is being pursued by creditors in bankruptcy court, three people familiar with the bidding process said on Monday.
At 559.89 billion rupees ($8.75 billion), Bhushan Steel faces the highest claims among a dozen companies pushed to bankruptcy court last year amid a government drive to clear a mountain of bad loans choking credit at Indian banks.
India's largest steelmaker JSW Steel has jointly bid with India Resurgence Fund, a partnership between Piramal Enterprises and Bain Capital, the sources said.
In addition to this joint bid and Tata Steel's offer, a third group comprising some Bhushan Steel employees also placed a bid for the company, the sources added.
There were no details on the size of the bids except one source put the joint JSW Steel bid at as much as 280 billion rupees.
A spokesman for JSW Steel did not immediately respond to repeated requests for comment on whether it had placed a bid. Joint Managing Director Seshagiri Rao had previously said the company was interested in five steelmakers in bankruptcy proceedings, including Bhushan Steel.
Vijaykumar V. Iyer, the bankruptcy court-appointed administrator for Bhushan Steel, did not respond to repeated requests for a comment. Court-appointed insolvency officials rarely discuss details of cases with the media.
A Tata Steel spokesman declined to comment when asked if the company had bid for Bhushan Steel, but said: "looking at strategic growth is an ongoing process".
Asked about the bid, India Resurgence Fund said it would not comment on "market speculation".
Bhushan Steel, with an annual steelmaking capacity of 5.6 million tonnes, is one of the biggest producers of cold-rolled steel products used to make cars and consumer goods such as refrigerators and washing machines.
ArcelorMittal, the world's largest steelmaker which industry sources had previously said was interested in bidding for Bhushan Steel, did not submit a bid, the company said in a statement to Reuters, adding: "We remain interested at looking at future opportunities in India."
Indian media had earlier reported that JSW Steel and Tata Steel had bid for Bhushan Steel.
India, which did not have a formal bankruptcy process until mid-2016, has seen a surge in bankruptcy cases since last year, with over 500 companies currently facing bankruptcy court proceedings.
The surge in cases comes after the government changed the law giving greater powers to the central bank, which has so far ordered creditor banks to push nearly 40 companies with loan defaults of nearly 4 trillion rupees ($62.46 billion) into bankruptcy proceedings.
© Thomson Reuters 2018
(Except for the headline, this story has not been edited by NDTV staff and is published from a syndicated feed.)