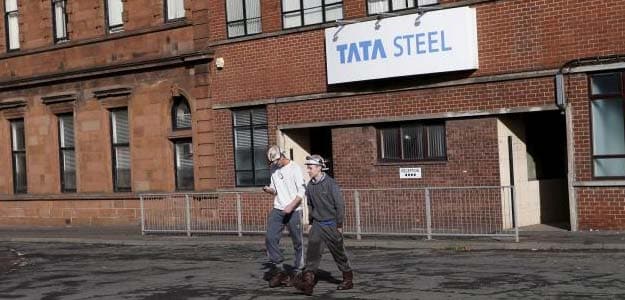 Mumbai/New Delhi
: JSW Steel Ltd has bid for the British operations of Tata Steel Ltd, two sources with direct knowledge of the matter confirmed on Tuesday, prompting concerns about its debt levels and putting pressure on its shares.
JSW Steel said in a statement it was evaluating UK steel assets but did not name any specific target.
"As part of the company's growth strategy, the company evaluates several opportunities including the current opportunity of UK steel facilities," JSW said.
"It is premature to add anything further at this stage."
JSW Steel, controlled by acquisitive billionaire Sajjan Jindal, wants to become the world's third-largest steel company and the bid for the Tata assets is in line with that goal, said a source close to the company.
The Financial Times first reported JSW's bid.
Tata said on Monday that seven expressions of interest for its British assets had advanced to the next stage of a sale process it began last month.
Tata did not name the bidders, but metals group Liberty House and a buyout team called Excalibur confirmed submitting expressions of interest.
Tata announced plans in March to sell its entire UK steel operation, which had been hit by cheap Chinese imports, soaring costs and weak demand.
Keen to avoid the loss of 10,000 jobs, the UK government has offered hundreds of millions of pounds in support to potential buyers and said it could take a 25 percent stake in the firm.
Mumbai-based JSW Steel unsuccessfully bid in 2014 to buy some assets from Italy's second-largest steelmaker, Lucchini, to enter the European market. In 2010, it bought out Indian company Ispat Steel, more than a decade after JSW emerged from near-bankruptcy.
JSW Group, with interests in steel, power, cement and ports, had a gross debt of around Rs 40,000 crore ($6 billion) as of April, making it one of India's most indebted conglomerates.
JSW Steel joint managing director Seshagiri Rao told Reuters last month that although the group was hungry for growth, it would not let its financial stability suffer.
Infrastructure bankers in Mumbai say, however, that they are uncomfortable with the JSW Group's debt, and they think the company is only testing the waters with the Tata bid.
One potential deal-breaker is the big pension liabilities of the Port Talbot steel mill in Wales that JSW Steel might have to shoulder, said the bankers who did not want to be named.
The bankers also said that a bargain deal might help JSW Steel turn around Tata's money-losing UK business given their record of making steel efficiently and profitably in India.
JSW Steel's shares, which have risen a quarter so far this year, fell more than 3 per cent on Tuesday to their lowest in a month.
($1 = Rs 66.67)
© Thomson Reuters 2016