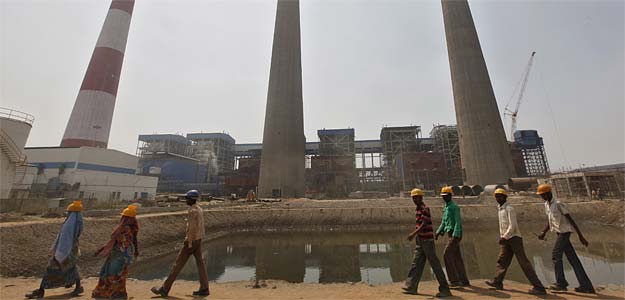 New Delhi
: Naveen Jindal-led Jindal Steel and Power Ltd (JSPL) on Tuesday said it will seek shareholders' nod to raise up to Rs 10,000 crore through securities.
The proposal will be placed before the company's shareholders during the firm's annual general meeting scheduled for August, it said in a regulatory filing.
"The Board of the company at its meeting held on June 21, 2016, inter alia, considered, recommend and approved issuance of Non-Convertible Debentures (NCDs) up to Rs 5,000 crore and approved issuance of further securities up to Rs 5,000 crore," it added.
Last month, JSPL narrowed its consolidated net loss to Rs 371 crore in the January-March quarter of 2015-16 from a net loss of Rs 519 crore in the year-ago period helped by higher steel sales and cost optimization measures.
Total consolidated income was up by 7 per cent to Rs 4,874 crore in the January-March quarter of last fiscal year from Rs 4,558 crore during the same quarter in 2014-15.
The firm had also announced in May that JSW Energy, a firm led by Naveen's brother Sajjan Jindal, will acquire a 1,000 MW power plant from the heavily indebted JSPL for a total consideration of Rs 6,500 crore, with certain conditions.
"Thevaluation mayvary based upon the achievement of PPAs as prescribedin the Agreement subject to minimum of Rs 4,000 crore plus the value of Net Current Assets as on the Closing Date," it said.
JSPL has been looking to generate cash flows from select divestments to be in much stronger position to meet all its liabilities and emerge as financially strong and sustainable company in 2016-17, it had said.
Shares in JSPL, on Tuesday, fell 1.33 per cent to settle at Rs 66.55 apiece on the BSE, whose benchmark Sensex index ended 0.20 per cent lower.