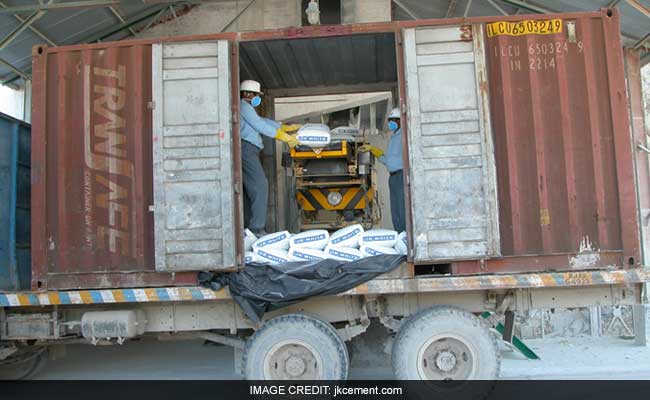 JK Cement shares surged over 13 per cent to hit 52-week high of Rs 847.9 after the Kanpur-based company reported strong earnings for the April-June quarter.

JK Cement reported a net profit of Rs 61 crore in Q1 compared to a net profit of Rs 1 crore in the corresponding quarter of the previous fiscal.

Revenue of the cement producer increased 10 per cent to Rs 898 crore compared to Rs 816 crore last year.

"JK Cement's revenues were driven by volume and blended realization growth of 5 per cent and 4 per cent respectively," domestic brokerage Religare said in a note to clients.

JK Cement's EBITDA margin (operating margin) improved 820 basis points to 18.7 per cent in Q1. However, it was lower than Religare's estimate of 20.5 per cent, the brokerage said.


JK Cement's Q1 profit was also impacted by exceptional expenses of Rs 11 crore due to impairment changes, the company said.
Religare, which had a "buy" rating on JK Cement, said its review of the stock's ratings is under progress and will be updated post discussion with the company's management.
JK Cement shares closed 2.41 per cent higher at Rs 766.75 compared to 0.32 per cent gain in the Nifty.