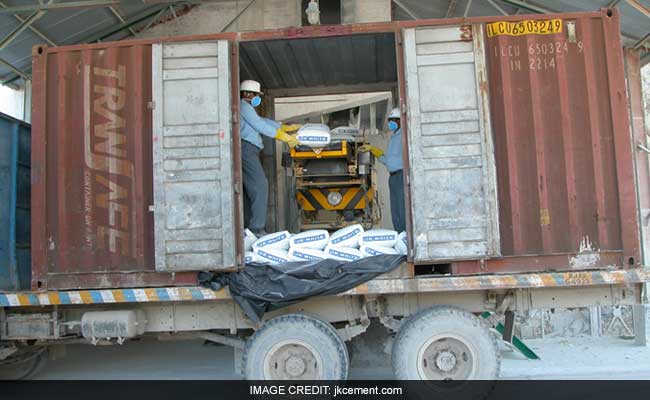 New Delhi:
JK Cement today reported an over two-fold jump in its standalone net profit at Rs 40.91 crore for the quarter ended September 30, 2016.
The firm had clocked a net profit of Rs 14.54 crore in the year-ago period, it said in a BSE filing.
Total standalone income of the company also rose by 7 per cent to Rs 1,076.08 crore in July-September quarter this fiscal from Rs 1,007.87 crore during the same quarter in financial year 2015-16.
Total expenses were higher at Rs 960.88 crore during the quarter under review from Rs 942.13 crore a year ago.
Last week, the firm had said it plans to raise up to Rs 500 crore through private placement.
The firm, part of the $4 billion JK Group, operates integrated cement facilities at Sirohi (Rajashthan), Durg (Chhatisgarh), Kalol and Surat (Gujarat) and Jharli (Haryana).
At present, it produces 8.4 million tonnes annually and its capacity is scheduled to go up to 12 million tonnes per annum shortly.
(This story has not been edited by NDTV staff and is auto-generated from a syndicated feed.)