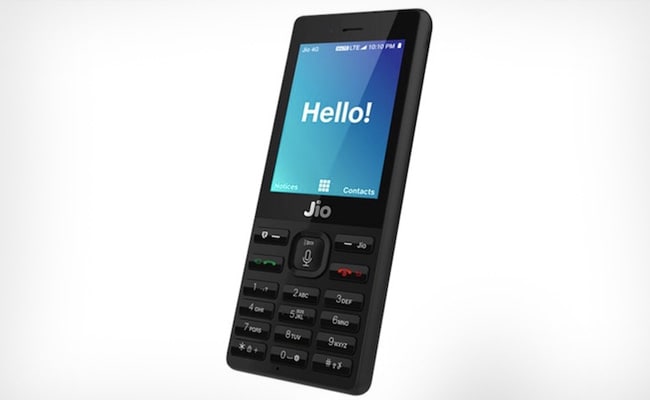 After creating a havoc in the telecom sector with its excessive data offers and other discounts, Reliance Jio is now aiming at the budget phone segment. JioPhone, which is a 4G-Volte entry-level handset, will be sold at a refundable price of Rs 1,500. It will be made available for beta testing from August 15 while the actual bookings start from August 24. The company has updated its website with "Keep Me Posted" page which says, "Introducing India Ka Smartphone JioPhone". This is the first step to register for the phone and when you click on the tab, it will show a form. The form says, "Register Interest, Share your details with us and we will get back to you." It asks users to fill their first and last name, email and phone number. After filling correct details, it will say, "Thank you for registering interest!"
After this, users will get an email from Jio that reads, "Greetings from Jio! Thank you for your interest. We have received your details and our team will contact you shortly. Thank You, Team Jio."
Those who have pre-booked JioPhone will start getting it by September on a first-come-first-served basis. It can also be booked for
businesses
but PAN or GSTN details and quantity of the handsets is required along with the contact details for pre-booking.
Analysts also expect
other operators
to take cue from JioPhone and launch 4G feature phones in association with handset makers.
AK Prabhakar, head of research at IDBI Capital Market, had told NDTV earlier that JioPhone will help Jio penetrate deeper into Indian markets. Other telecom operators could also follow the JioPhone model and launch such low-cost handsets in association with handset manufacturers, he said. "That is very good for the market. The telecom companies can bring handset costs down."
Apart from Jio, Idea Cellular is the only operator which has announced its plans to launch a 4G feature phone priced around Rs 2,500.