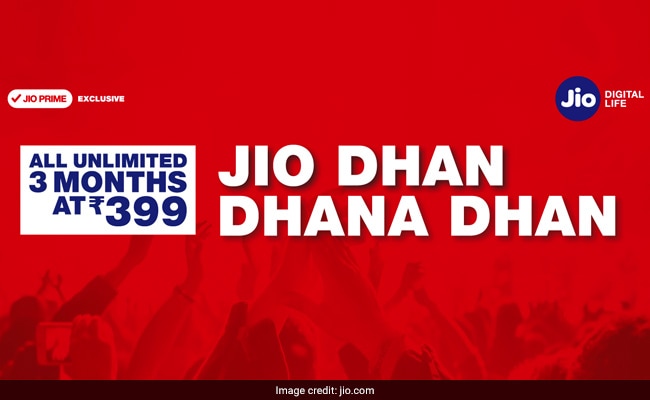 As Reliance Jio's 'Summer Surprise Offer' comes to an end, most of the Jio subscribers must have got recharge reminders. Last month Jio extended its 'Dhan Dhana Dhan' offer with some new recharge packs to enable its customers to use uninterrupted data and voice services at low cost. Under the new Dhan Dhana Dhan Offer, Jio is offering 1GB of 4G data for 84 days (three recharge cycles) along with unlimited voice calls and SMS for a new Rs 399 recharge. Meanwhile, in another newly introduced Rs 349 recharge pack, Jio is offering 20 GB of data for 56 days (two recharge cycles) without any daily usage cap. You can use the entire 20 GB data either in one day or over the 56 days as per your requirements.

Along with the earlier Rs 309 pack and newly introduced Rs 349 and Rs 399 pack, Jio has also some small value recharge packs, which will enable its customers to use 4G data and unlimited voice calls by paying as low as Rs 19. Under the Rs 19 recharge pack, you can enjoy 200MB of 4G data along with unlimited free local and STD calls for one day. Similarly, Jio's Rs 49 recharge pack will allow you to enjoy 600MB of 4G data, free calls and SMS for three days.

Meanwhile, Jio's weekly pack, which is priced at Rs 96 and has a validity of seven days, offers 7 GB of data (1GB per day for seven days) along with unlimited voice calls and SMS.


Here is the list of all prepaid plans of Reliance Jio:


Last month, Reliance Jio also introduced a 4G feature phone - JioPhone - targeting those 50 crore customers in India, who still use feature phones. The single SIM, 4G feature phone comes with a 2.4 inch display and expandable storage. You can buy the JIoPhone for a deposit of Rs 1,500, which will be refunded after three years on submission of the used phone. The phone is "effectively free" and comes bundled with a Rs. 153 plan. Jio will also offer smaller value packs on JioPhone, which will be available for beta testing from August 15 while the actual bookings will start from August 24. Those who have pre-booked the phone will start getting it by September on a first-come-first-served basis.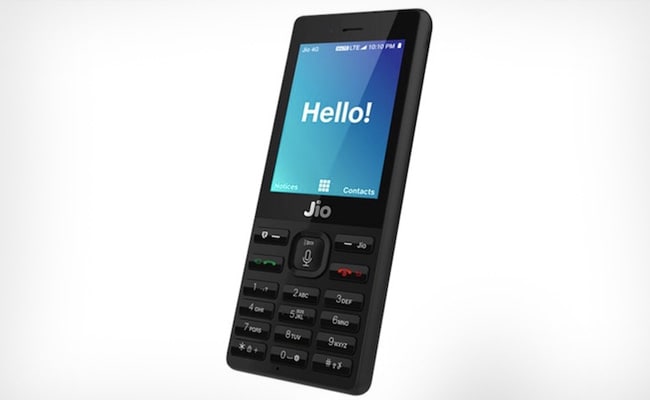 JioPhone Bookings: Users can go to the Jio's website and register themselves online through the "Keep me posted" link. Registration can be done for both individuals and businesses. Users need to check the MyJio app on August 24. Those who want to buy the phone offline, should go to a Jio retailer.

For businesses, PAN or GSTN and quantity of the handsets required along with the contact details need to be submitted for pre-booking the JioPhone.