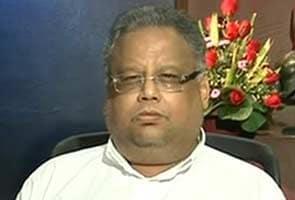 New Delhi: Ace investor Rakesh Jhunjhunwala has acquired additional shares worth over Rs 11 crore in Delta Corp.
Through a bulk deal, Mr Jhunjhunwala on Monday purchased 12.5 lakh shares in Delta Corp at a price of Rs 91.75 apiece, the company said in a filing to the BSE. At this price, the stake would be worth about Rs 11.5 crore.
At the end of December 2014, Mr Jhunjhunwala held a 3.47 per cent stake in the company.
A commercial services provider, Delta Corp operates hotels, among others.
Shares in Delta Corp, on Monday, ended at Rs 98.75 apiece on the BSE, up over 10 per cent from the previous close.