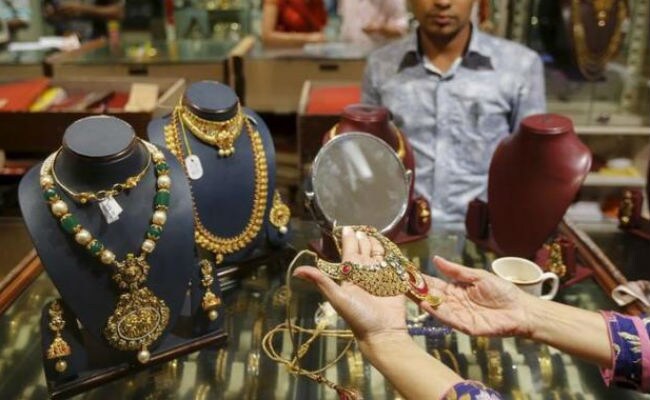 New Delhi: Jewellery stocks today took a sharp hit by plunging up to 17 per cent following the government's move to withdraw notes of higher denominations.

Shares of Tribhovandas Bhimji Zaveri were trading sharply lower by 16.83 per cent, Gitanjali Gems plunged 13.02 per cent, PC Jeweller tanked 12.79 per cent, Tara Jewels slipped 6.75 per cent and Rajesh Exports dropped 5.72 per cent on BSE.

Sentiment took a hit following the government's surprise move to ban Rs 500 and Rs 1,000 currency notes in a bid to curb black money, triggering all-round selling, dragging down the key indices form their key levels.

The 30-share BSE benchmark Sensex crashed nearly 1,689 points in opening trade.

"This is a rare and black swan event for the country. On markets, this will have a long-term positive effect. A lot of flow and liquidity will be directed and brought in economy," said Mustafa Nadeem, CEO, Epic Research Pvt Ltd.


India is the world's largest gold consumer and imports a sizeable chunk of its total annual consumption of around 900-1,000 tonnes.
The jewellery industry has welcomed the government's decision to ban old Rs 500 and Rs 1,000 notes, saying gold demand will rise as people will have more faith in the precious metal than the currency notes.
"It will create havoc for a little while and the economy will also destablise. But overall, it is going to be good for the country. In fact, the jewellery industry will thrive as people will have more trust on jewellery than currency notes," Gitanjali Gems Chairman and Managing Director Mehul Choksi told PTI.
(This story has not been edited by NDTV staff and is auto-generated from a syndicated feed.)