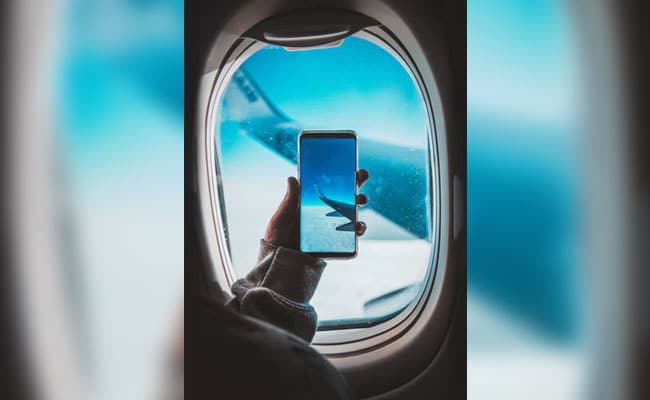 Airlines are regularly coming up with new connections and discounts on flight tickets in order to lure passengers and increase their customer base. These offers come amid high competition in the country's civil aviation sector, boosted by robust growth in passenger traffic registered over past few months. Jet Airways, country's biggest full-service carrier by market share, introduced 65 new weekly services to its flight operations on Tuesday. Another budget passenger carrier IndiGo launched its first international flight from Vijayawada. Airlines such as GoAir and SpiceJet also recently announced the addition of new connections to their networks at discounted rates.
Here's a list of new routes and discounts offered by Jet Airways, IndiGo, SpiceJet and GoAir:
Jet Airways
Jet Airways introduced 65 new weekly services to its flight operations across its domestic and international network. The carrier added a daily direct flight from Pune to Singapore, and also added a third daily frequency to Singapore from its hubs in Mumbai and Delhi. On its international network from Delhi, Jet Airways added a third service between Delhi and Bangkok, and a fourth frequency on the Delhi-Kathmandu route.
In a separate offer, Jet Airways has announced up to 30 per cent discount on select domestic and international flight tickets under a special year-end sale. The booking period of the offer ends on December 11, 2018, the airline said. Additionally, exclusive benefits are also available on bookings done via carrier's website and app.
IndiGo
IndiGo launched its first international flight from Vijayawada jointly with the Andhra Pradesh government. IndiGo said it would operate two weekly non-stop services between Vijayawada and Singapore. The airline also said it would operate daily non-stop flights between Bhopal and Hyderabad, and between Jabalpur and Hyderabad with effect from January 5, 2019, at a starting all-inclusive price of Rs. 1,999.
SpiceJet
SpiceJet announced the launch of eight new direct flights from Hyderabad connecting Kolkata, Pune and Coimbatore, starting January 1, 2019. The Gurugram-based airline will also add another six new seasonal flights and frequencies from Bengaluru to Kochi, Port Blair as well as Bagdogra in West Bengal. The airline has also announced special promotional fares starting at Rs 2,699 on Hyderabad-Kolkata route and Rs 3,199 for travel on Kolkata-Hyderabad route. The promotional fares for Hyderabad-Pune flight will be Rs 2,429 and Rs. 2,209 for the return journey, the carrier said.
GoAir
GoAir announced the launch of direct flight services to Bengaluru, Hyderabad and Chennai from Kannur International Airport, starting December 9. Kannur would be GoAir's 24th destination in its domestic network. As part of its operations from Kannur, GoAir will operate six times weekly services to Bengaluru, four times per week to Hyderabad and three times per week to Chennai.