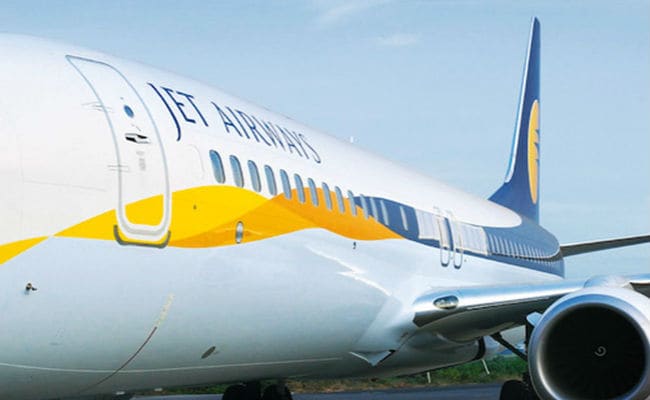 Jet Airways
is offering up to 40 per cent discount on base fare of economy flight tickets on select routes under its 'Ramadan Special' scheme, said the airline on its official website - jetairways.com. In order to avail this 'Ramadan Special' sale offer, the tickets must be booked till March 22, 2018, according to the airline. The travel period of Jet Airways' special sale offer starts on May 15, 2018 and ends on June 15, 2018. The discounted fares are applicable on one-way and return journeys, said Jet Airways.
Jet Airways' 40 per cent discount is applicable on base fare in economy flights flying from India to Abu Dhabi, Bahrain, Dammam, Doha, Dubai, Jeddah, Kuwait, Muscat, Riyadh and Sharjah.
Terms and conditions of Jet Airways' 'Ramadan Special' offer:
1. Jet Airways special discount offer of up to 40 per cent is applicable only on booking only economy flight tickets.
2. Child / infant discount, date change, flight change, refund charges, weekend surcharge, black out period, travel restriction and / or flight restriction will be applicable as mentioned in the fare rule, said Jet Airways.
3. Jet Airways reserves the right at any time, without prior notice to add, alter, modify, change or vary all or any of these terms and conditions or to replace wholly or in part, the above offer by another offer, whether similar to above offer or not, or to withdraw it altogether, noted the airline on its website.
In another offer, Jet Airways is also offering up to 20 per cent discount on base fare of select premiere flight tickets under its special 'Fly Premiere For Less' scheme. This discount is available on flights from Mumbai, Delhi, Bengaluru and Chennai to Athens, Barcelona, Berlin, Birmingham, Brussels, Budapest, Copenhagen, Dublin, Frankfurt, Geneva, Helsinki, Lisbon, Madrid, Manchester, Milan, Munich, Nice, Oslo, Prague, Rome, Stockholm, Venice, Vienna, Warsaw and Zurich.
(Read more)
Amidst high competition, other airlines are also offering discounts on flight tickets.
GoAir is offering domestic flight tickets
starting at an all-inclusive price of Rs. 1,205. Vistara airline is offering domestic flight tickets starting from Rs. 1,099 in a
24-hour sale
on International Women's Day on Thursday. AirAsia India is offering domestic flight tickets,
starting Rs 799
.